Take A Look At New Lords Of The Fallen Gameplay
Developer HEXWORKS has released a brand-new gameplay trailer for Lords Of The Fallen.
The extended video offers a look at the game's various environments, its combat, co-op, and parallel worlds.
Acting as a reboot of the franchise, Lords Of The Fallen follows a customisable character that embarks on a mission to overthrow demon God Adyr, a journey that takes you through the living realm Axiom and its undead counterpart Umbral, each of which is home to unique pathways, enemies, characters, and treasures.
You can jump into the undead realm at any time by using one of your two lives – dying in the living realm will send you to the same spot in the undead realm – and can only return to the living realm by using a vestige, Lords Of The Fallen's equivalent to bonfires.
The gameplay trailer provides an overview of how co-op works in the game, as you'll be able to invite a second player from vestiges to help you on your adventure. It also covers the revamped combat, which will see you utilise melee, magic, and ranged abilities to face the game's enemies and tough bosses.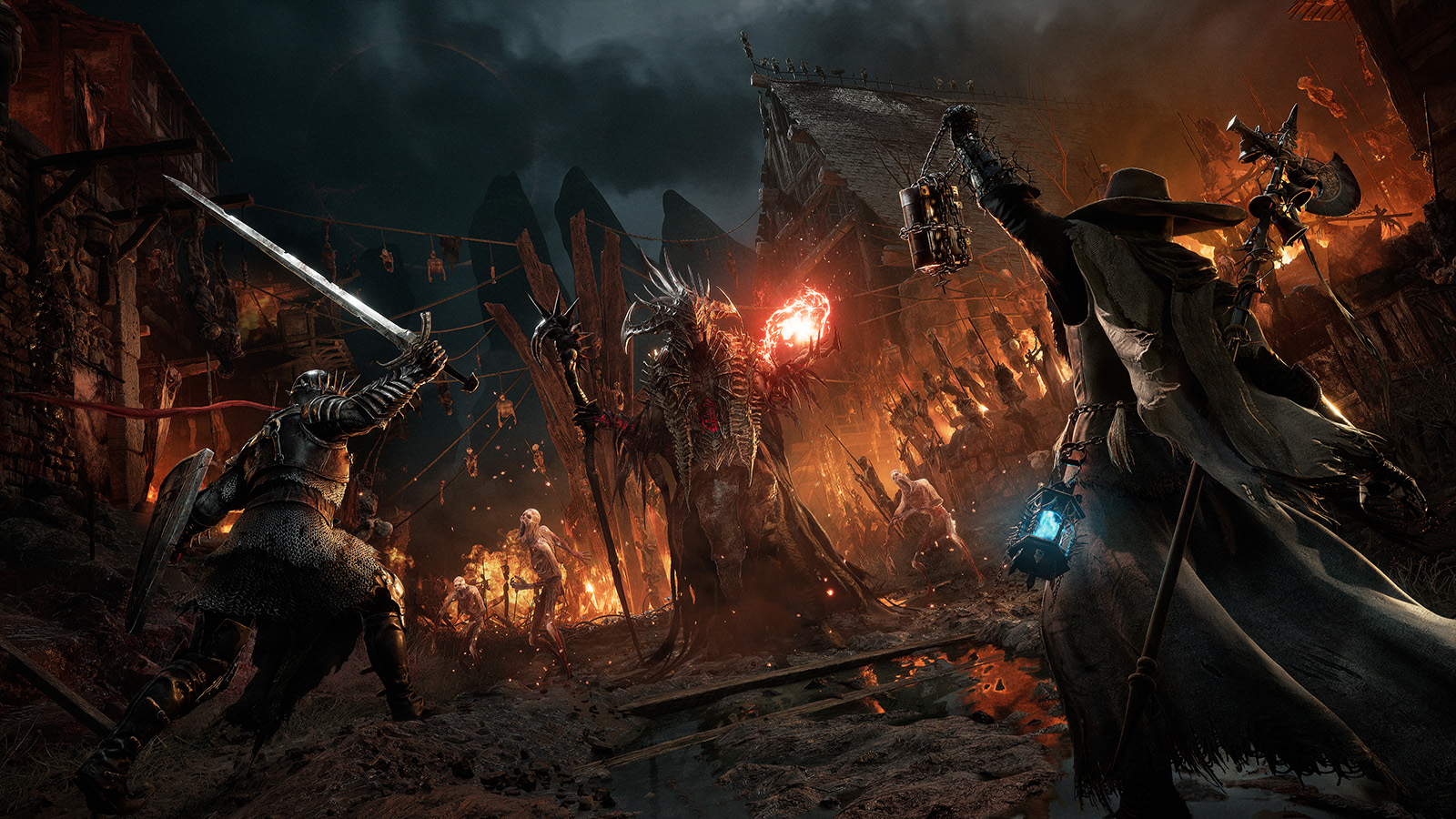 Lords Of The Fallen will launch on October 13th. Pre-orders are available now, and there are three editions available; physical and digital Standard and Deluxe Editions, and a physical-only Collector's Edition.
The Standard Edition includes the base game only, while the Deluxe Edition includes the game, a 100-page digital artbook, a digital copy of the game's soundtrack, a 3D model viewer, and the Dark Crusader Starting Class with unique armour, items, and weapons.
Meanwhile, the Collector's Edition comes with the game, a 19cm Dark Crusader Figurine, a metal display case with LED mood lighting and remote control, a collector's steelbook, a 100-page physical artbook, a digital copy of the game's soundtrack, a 3D model viewer, and a double-sided poster with art cards.
Pre-orders for all editions also include exclusive bronze, silver, and gold armour tincts, as well as three XP items, and five HP and MP items.
Lords Of The Fallen launches October 13th for PC via Steam and PlayStation 5 and Xbox Series consoles.