The Lord Of The Rings: Gollum 'Precious Edition' Announced
Just days after announcing that The Lord Of The Rings: Gollum has gone gold, developer Daedalic Entertainment has announced pre-orders for the game along with a Precious Edition.
The Precious Edition includes the full game, a lore compendium, over 100 pieces of exclusive concept art, the game's original soundtrack, and a Sindarin VO expansion that includes extra voice-acting in the Elvish tongue of Sindarin recorded "by professionals" and made for die-hard fans of Middle-earth.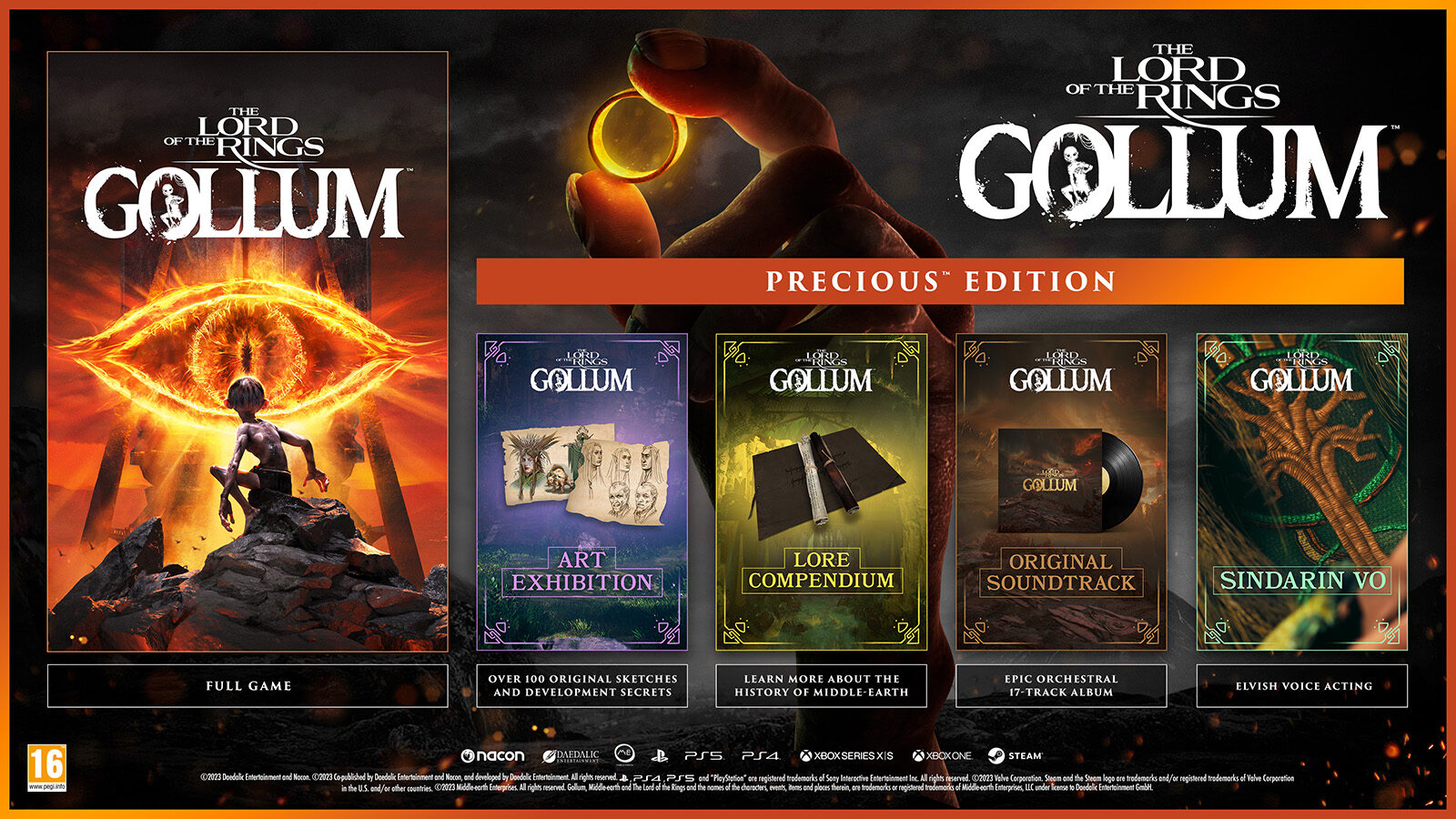 Pre-orders for the Standard Edition of the game include the base game and six exclusive emotes for Sméagol and Gollum.
The game has been described as an official adaptation of the works of J.R.R. Tolkien and follows Gollum as he embarks on a quest to retrieve his Precious, with the game taking place in parallel to the events of The Fellowship Of The Ring.
The Lord Of The Rings: Gollum will release on May 25th for PC and all PlayStation and Xbox consoles, with pre-orders available now. A Nintendo Switch version will launch at a later date.