Despite releasing The Quarry just a few weeks ago, Supermassive Games has released a brand-new story trailer for The Dark Pictures: The Devil In Me.
The game, which is the latest addition to The Dark Pictures anthology, follows a group of documentary filmmakers who receive a mysterious call inviting them to a modern-day replica of serial killer H.H. Holmes' hotel "Murder Castle".
As the group begin filming their new documentary, they realise they're being watched and manipulated, with their lives at stake.
The game will utilise the same gameplay mechanics as previous Supermassive Games titles, including requiring you to make decisions that will determine the fate of each character. The game will also include expanded gameplay mechanics, like a character inventory, tool-based puzzles, and run, jump, and climbing actions.
The Dark Pictures: The Devil In Me Pre-Orders
In addition to releasing the story trailer, Supermassive Games also shared information about the game's pre-orders. There's a Standard Edition, which comes with just the base game, and there's a Collector's Edition, which includes the game, and a slew of extras.
The Collector's Edition comes with a collector's box, a hotel map, a business card for Lonnit Entertainment, a postcard and envelope, and an 11cm animatronic bust of a robot figure.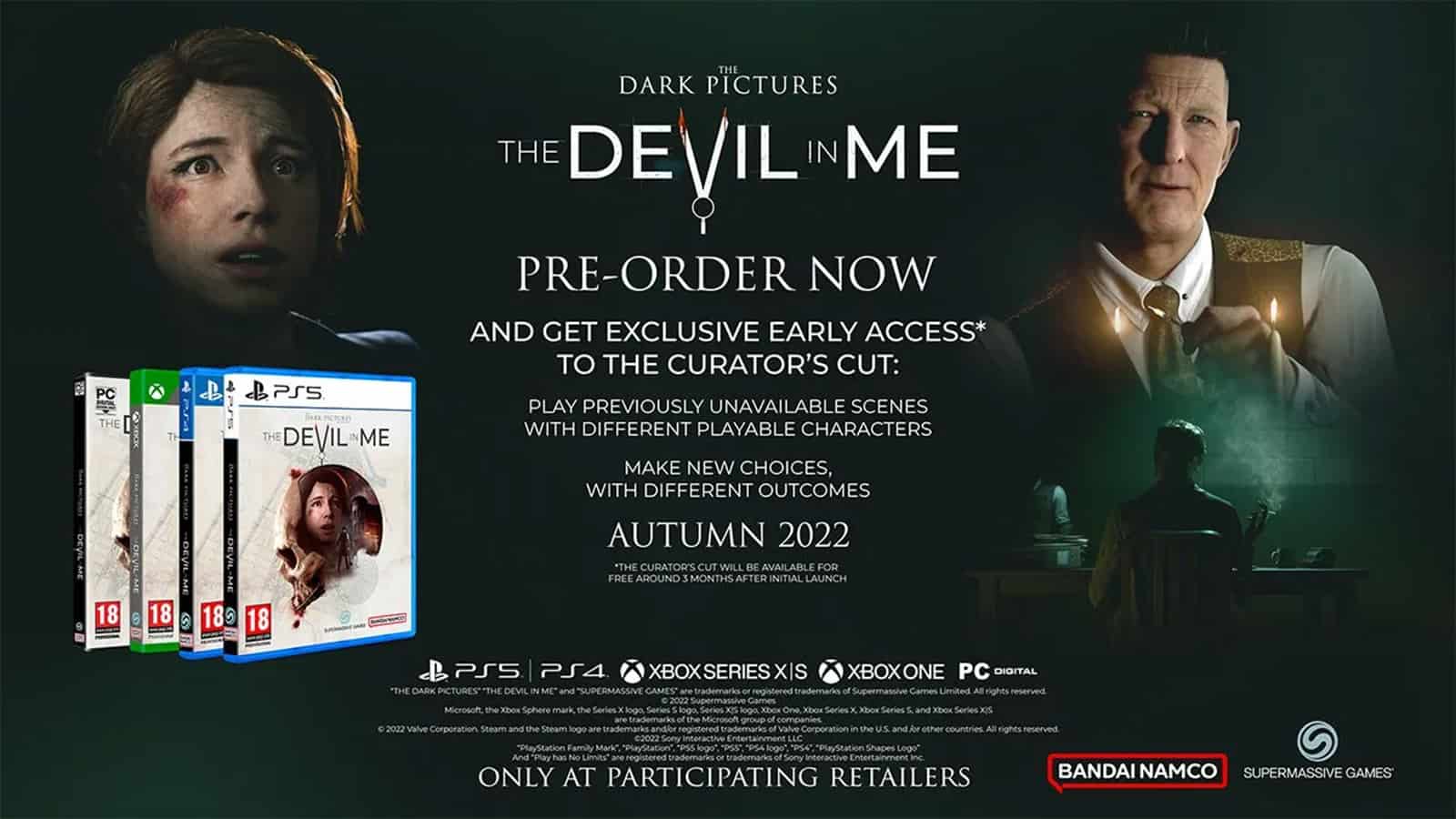 In addition to the above, anyone who pre-orders the game – Collector's or Standard Edition – will also get instant access to the Curator's Cut of the game, which includes previously unavailable scenes with different playable characters and new choices with different outcomes.
Pre-orders are available now, but Supermassive Games nor Bandai Namco have yet to announce a release date for the title.
The Dark Pictures: The Devil in Me will release this Autumn for PC via Steam, and all PlayStation and Xbox consoles. Check out the new trailer below: