Conquer Skull Island In New King Kong Game Launching Later This Year
Following a leak earlier this week, developer GameMill Entertainment has announced a brand-new King Kong video game where you play as the legend himself.
Skull Island: Rise Of Kong is an upcoming third-person action-adventure game that follows King Kong as he embarks on a journey to avenge the death of his parents at the hands of the terrifying alpha predator Gaw.
To become the King of Skull Island, you'll need to explore the mysterious island, uncover its secrets, and conquer and defeat beasts and unique bosses.
The game has been touted as an origin story for the legendary ape, as it follows an orphaned Kong's evolution to becoming king and his quest for revenge against Gaw, a journey that sees Kong explore various biomes, find collectables, and learn about the mysterious island.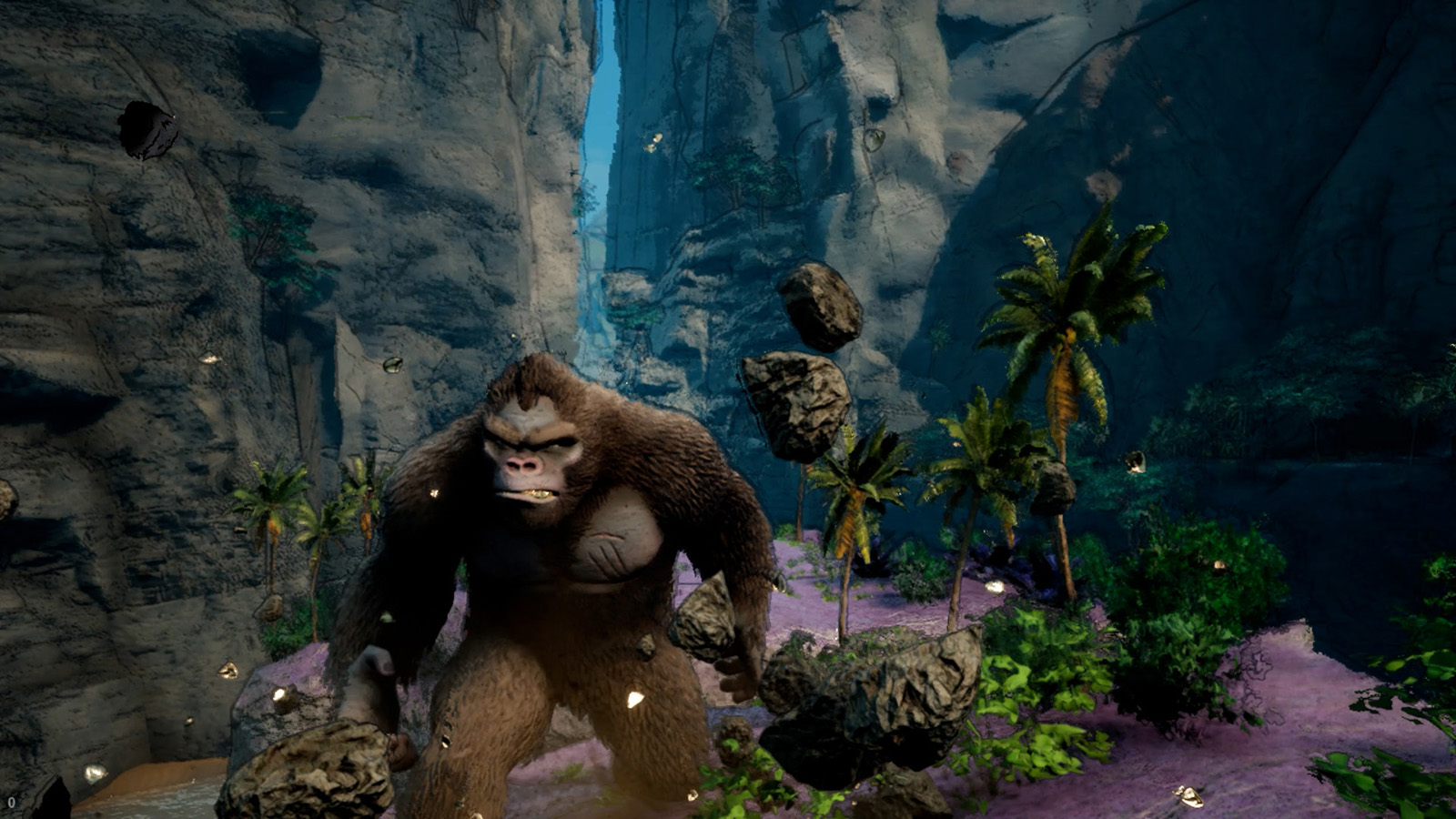 Skull Island: Rise Of Kong will see you fight and defeat Gaw's minions by unleashing devastating melee combos and utilising Kong's rage, with new abilities unlockable via special events and by defeating tough bosses throughout the game.
The game, based on Joe DeVito's Skull Island works and Merian C. Cooper's King Kong, is available to pre-order now, with two editions; a base edition priced at £34.99 and a digital deluxe Colossal Edition priced at £44.99.
The Colossal Edition includes the game as well as eight exclusive film grains, a pack of 10 Kong colours to customise the ape, a boss-rush mode, and a behind-the-scenes pack featuring in-game artwork and the game's orchestral soundtrack.
Skull Island: Rise Of Kong launches later this year for PC via Steam, Nintendo Switch, and all PlayStation and Xbox consoles. Check out the game's trailer below: