The Last Of Us remains one of Sony PlayStation's most famous exclusive video games, and there's good reason for it. The game features a deep and heavy narrative with relatable and compelling characters, as well as an ending that left all gamers wanting more. If you recently completed The Last Of Us or are simply craving a game similar in setting and story, take a look at our suggestions for some games like The Last Of Us.
The Last Of Us Part II (2020)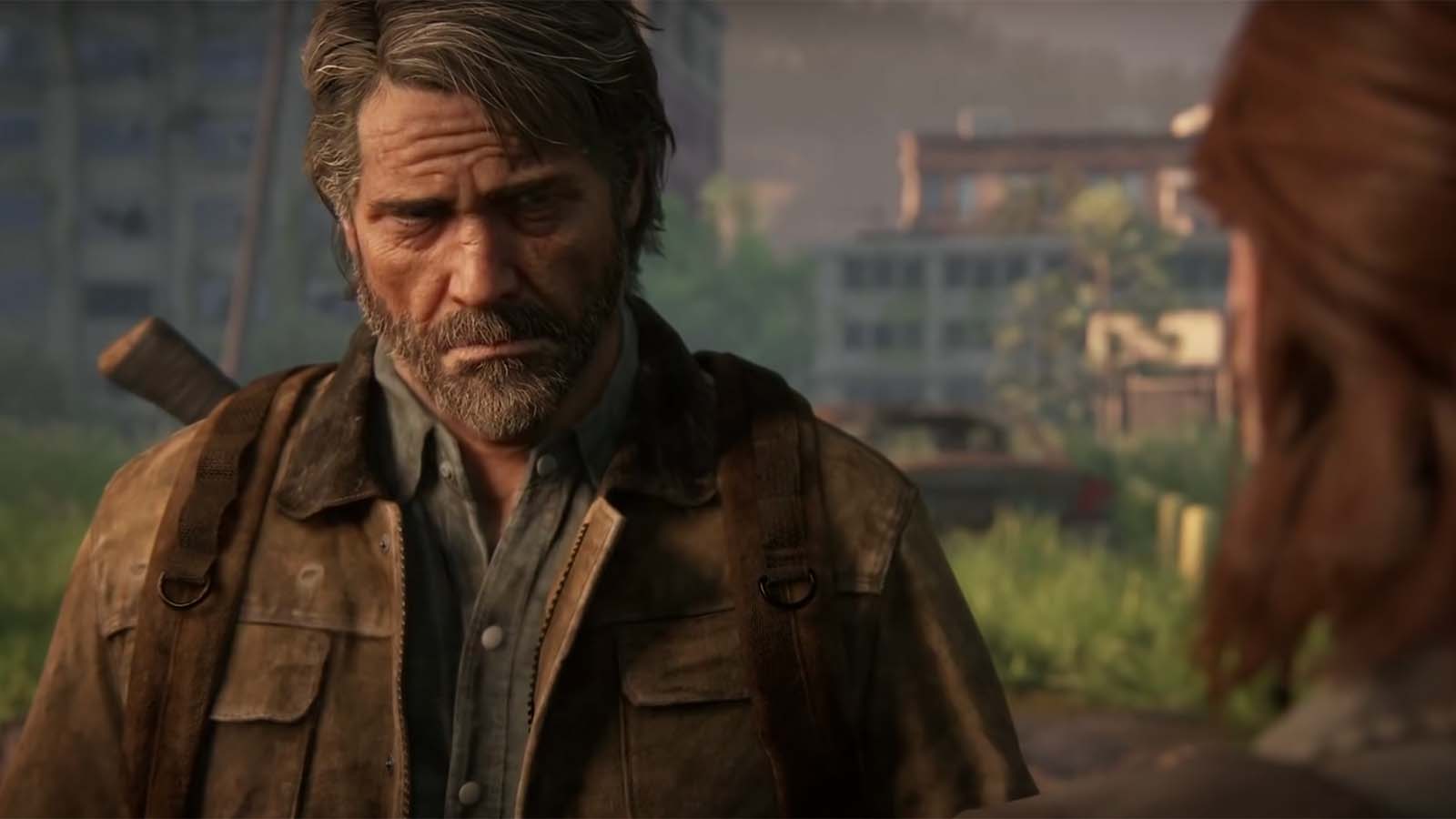 The Last Of Us Part II is the sequel to The Last Of Us. Released in 2020, the game is set five years after the original game and follows Ellie as she sets out to take revenge after a mysterious group of people attack her community in Jackson, Wyoming. The game was released to critical acclaim for its acting, performances, music, and graphics, but remains divisive for its overarching narrative. Gameplay remains largely the same as the original game, but as Ellie is more nimble, new mechanics have been added including platforming, jumping, and crawling. There's a larger focus on stealth and the game also features horse riding and boat exploration.
Why you should play it: Well, it's the official sequel to the original game! The Last Of Us Part II builds up on everything from the first game and continues the story of both Joel and Ellie. Players that loved the original game will enjoy seeing how Joel and Ellie's relationship has developed, what new enemies and Infected will be encountered, and ultimately the tragedy inflicted on the community of Jackson. Naughty Dog pushed video game storytelling to its maximum capabilities with the game, and although some people didn't enjoy it, we certainly did.
God Of War (2018)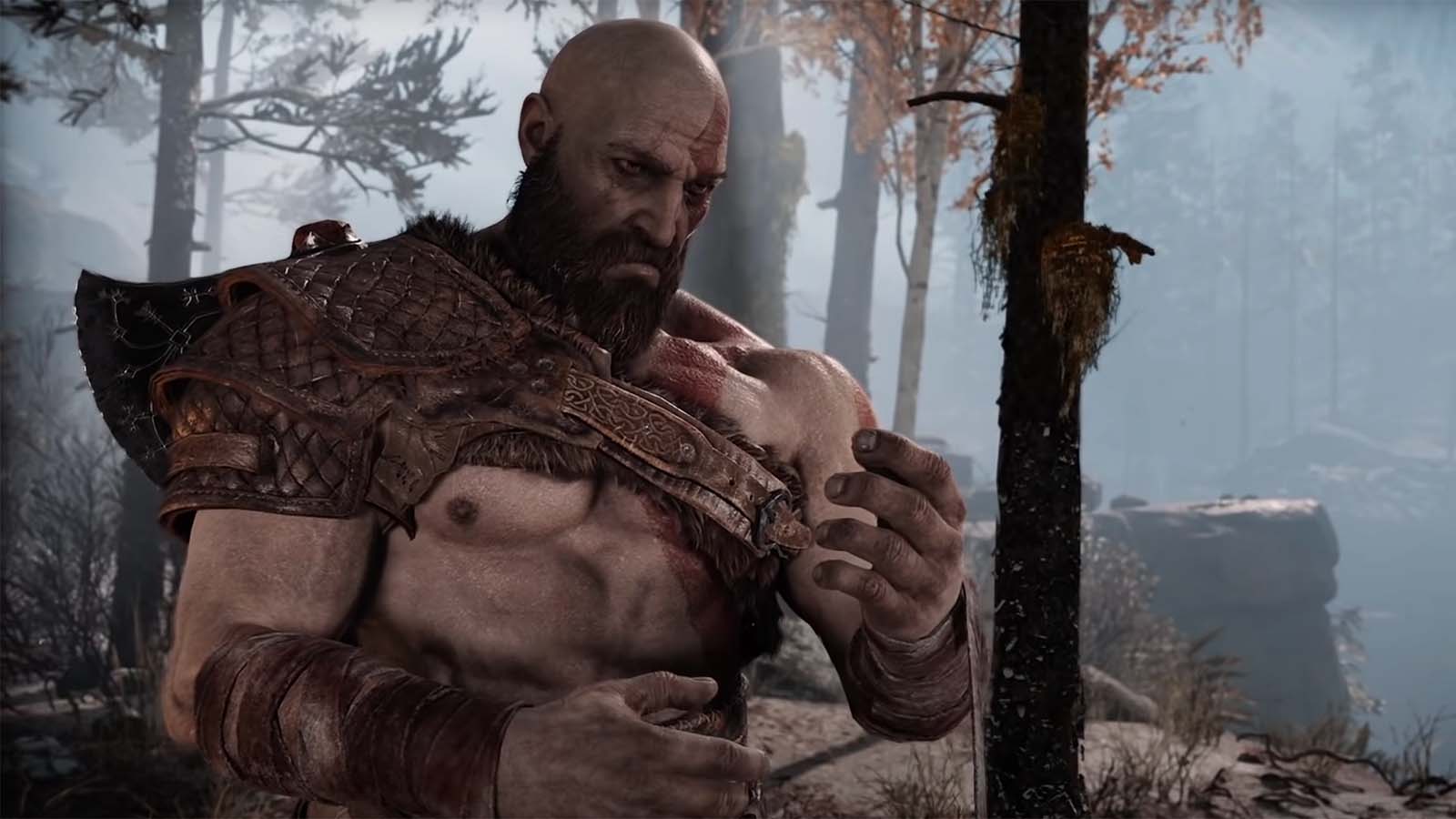 Alongside The Last Of Us, 2018's God Of War is one of PlayStation's most famous exclusives. The game, developed by Santa Monica Studios, essentially rebooted the franchise and started a duology based on Norse mythology rather than Greek mythology. God Of War follows God of War Kratos and son Atreus as they embark on a journey to fulfil Kratos' wife and Atreus' mum's dying wish of scattering her ashes at the highest peak in the Nine Realms. Along the way, Kratos and Atreus make allies and face various nightmarish creatures and threatening Norse Gods.
Why you should play it: Like The Last Of Us, the characters of God Of War are at the forefront of the game. Much like Joel and Ellie, we see Kratos and Atreus evolve throughout the storyline as they seek to repair their damaged relationship while honouring their former mother and wife. The gameplay is similar to The Last Of Us; you play as Kratos and face enemies with melee and ranged attacks while Atreus offers a helping hand when possible. There are puzzles to solve, tough boss fights, scenic locations to explore, plenty of collectables to find, and moments that will stick with you long after you've completed the game.
Uncharted: The Nathan Drake Collection (2015)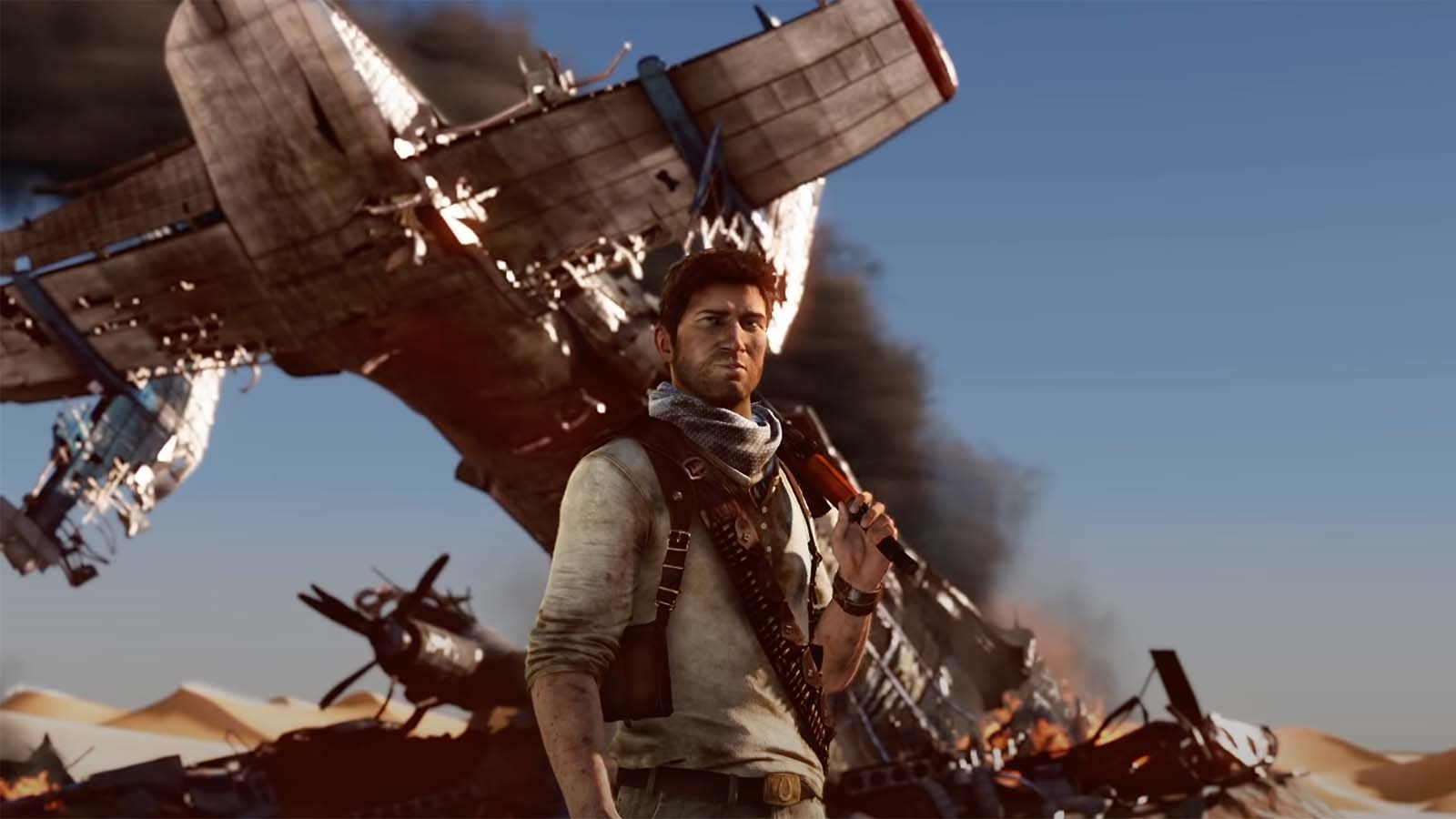 Before releasing The Last Of Us to critical acclaim back in 2013, Naughty Dog released 2007's action-adventure game Uncharted: Drake's Fortune. The popular game was accompanied by two sequels; Uncharted 2: Among Thieves and Uncharted 3: Drake's Deception. All three games have been bundled into Uncharted: The Nathan Drake Collection, which was released in 2015 by Blueprint Games. The games were all remastered to support 1080p resolution and 60 frames-per-second, but each title's gameplay and story have remained untouched.
Why you should play it: The Uncharted trilogy remain some of the most popular games of the PlayStation 4, 3, and 5 consoles. Like The Last Of Us, the games are played from a third-person perspective and follow treasure hunter Nathan Drake as he embarks on various adventures by exploring wrecked ruins, facing tough enemies, and solving puzzles. Along the way, Drake will encounter new and old allies and will be pushed to the absolute limit of survival. Anyone that loved the intense action and well-written characters from The Last Of Us will surely love The Nathan Drake Collection.
A Plague Tale: Innocence (2019)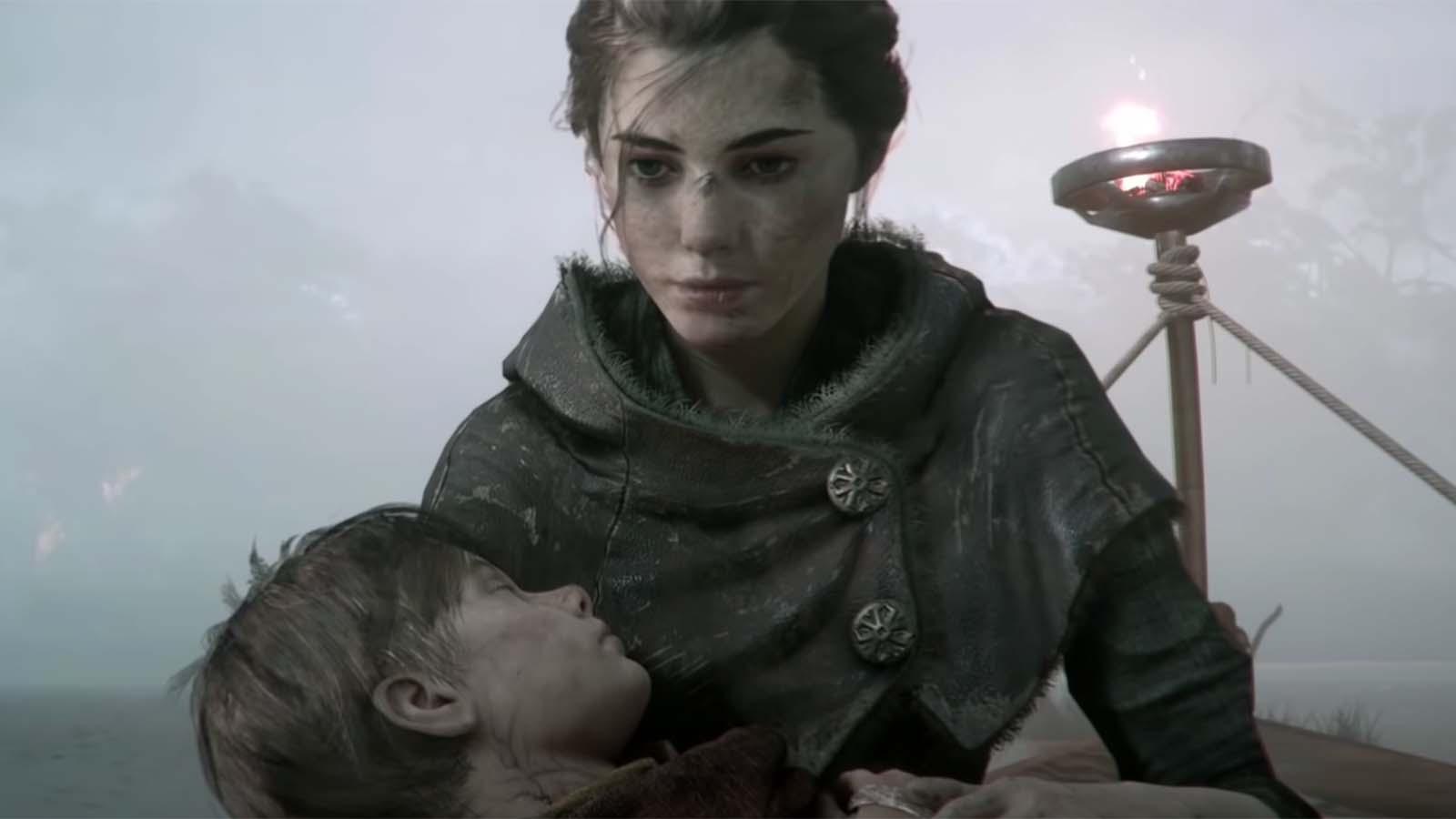 A Plague Tale: Innocence was released in 2019 by Asobo Studio for PC and PlayStation 4 Xbox One, with a new-gen release for PlayStation 5 and Xbox Series consoles in 2021. The adventure stealth game is set in 14th century France during the Hundred Years War, and follows Amicia de Rune and her ill brother Hugo as they escape from the French Inquisition, try to find their mother, and help Hugo overcome his illness.
Why you should play it: The game remains popular amongst players for its unique story, which focuses on the relationship between the siblings as they attempt to survive in a brutal and horrifying world. Asobo Studio combined stealth gameplay with horror elements, requiring players to use their limited tools to distract, attack, and sneak past enemies and solve puzzles. Anyone who enjoyed the stealth and horror elements from The Last Of Us will find themselves at home with A Plague Tale: Innocence, the engaging characters and emotional story are great bonuses!
Days Gone (2019)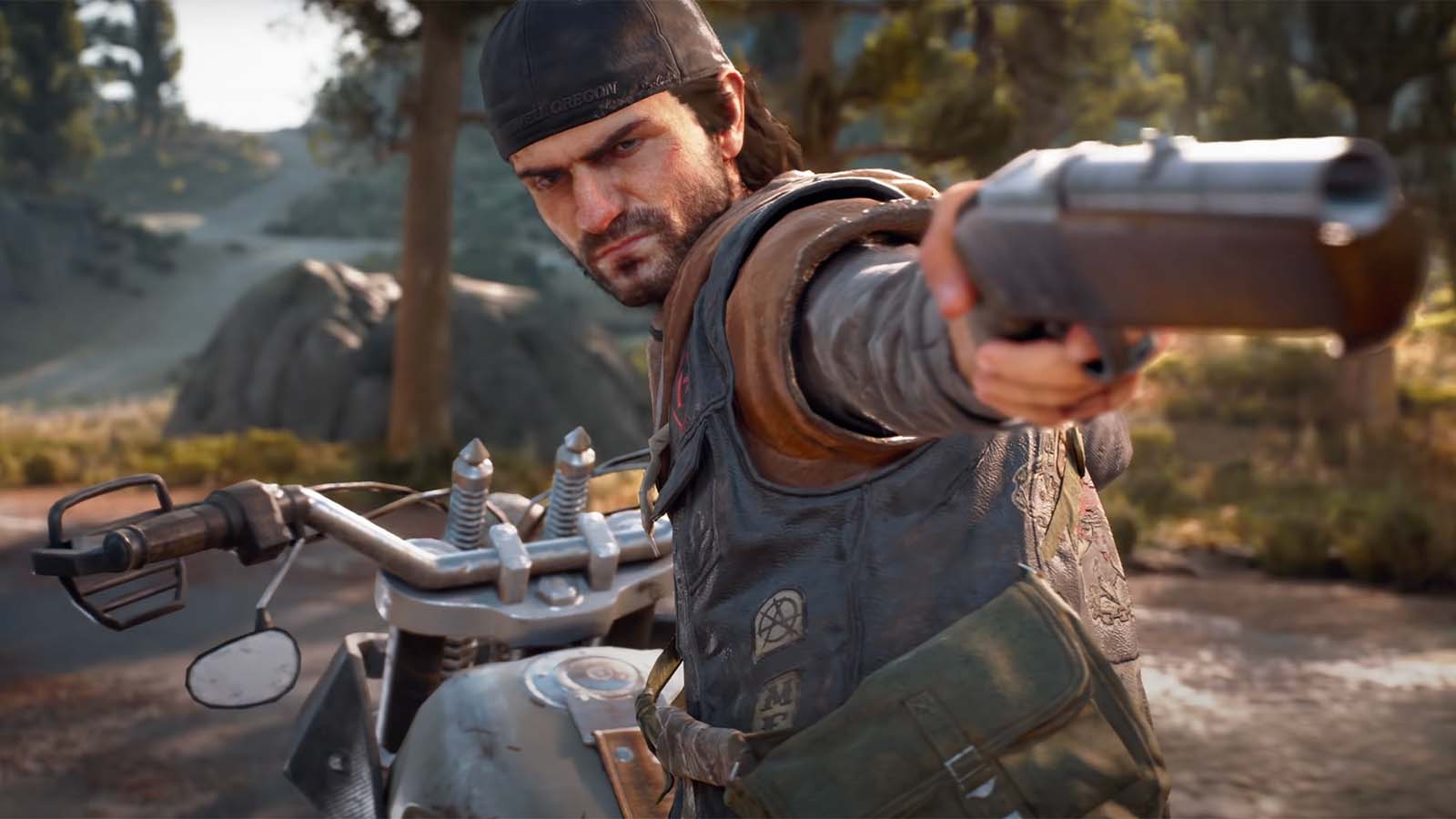 Days Gone is an open-world action-adventure game that was released by Bend Studio back in 2019 for PlayStation 4 and 2021 for PC. The game is set in a post-apocalyptic Oregon, several years after a pandemic led to the rise of Freakers, cannibalistic zombie-like creatures that usually travel in large hordes. Days Gone follows drifter Deacon who embarks on a search to find his missing Sarah and discovering the truth behind the pandemic and Freakers.
Why you should play it: Although Days Gone was heavily criticised at launch, we found the game to be incredibly fun. It cannot be compared to The Last Of Us, particularly to the former's polished gameplay and incredibly tight-written storyline, but it was still a fun experience. As we highlighted in our review, the gameplay is fun, particularly when managing Deacon's motorcycle and taking on the large hordes later in the game. If you're a fan of The Last Of Us' zombie and post-apocalyptic theme, you'll probably enjoy Days Gone, just go in with an open mind.
Red Dead Redemption 2 (2018)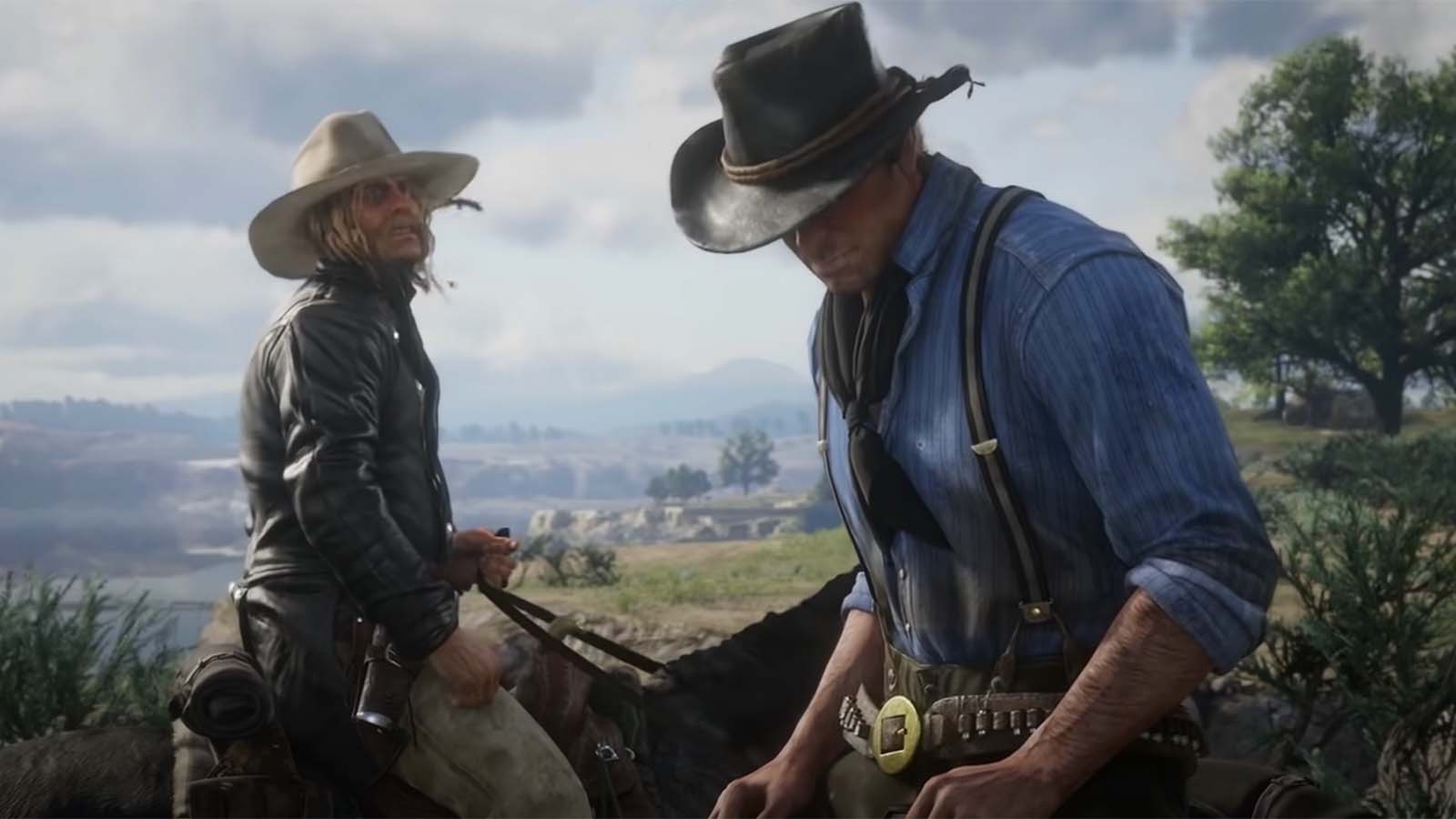 Red Dead Redemption 2 was released by Rockstar Games in 2018 and acts as a prequel to 2010's Red Dead Redemption. The game is set in the late 1800s and follows Van der Linde gang member Arthur Morgan as he attempts to survive the Wild West against rival gangs, the government, various adversaries, and his own fellow gang members.
Why you should play it: Red Dead Redemption was released to critical acclaim, thanks to its gorgeous visuals, acting, its deeply engaging characters and storyline, and its vast open-world filled with random events, collectables, and quests to complete. There are bounties, fishing, shootouts, heists, horse riding, hunting, and more to enjoy throughout the game, and anyone that enjoyed The Last Of Us' complex characters and tightly-written storyline will not be able to resist Red Dead Redemption 2.
Uncharted 4: A Thief's End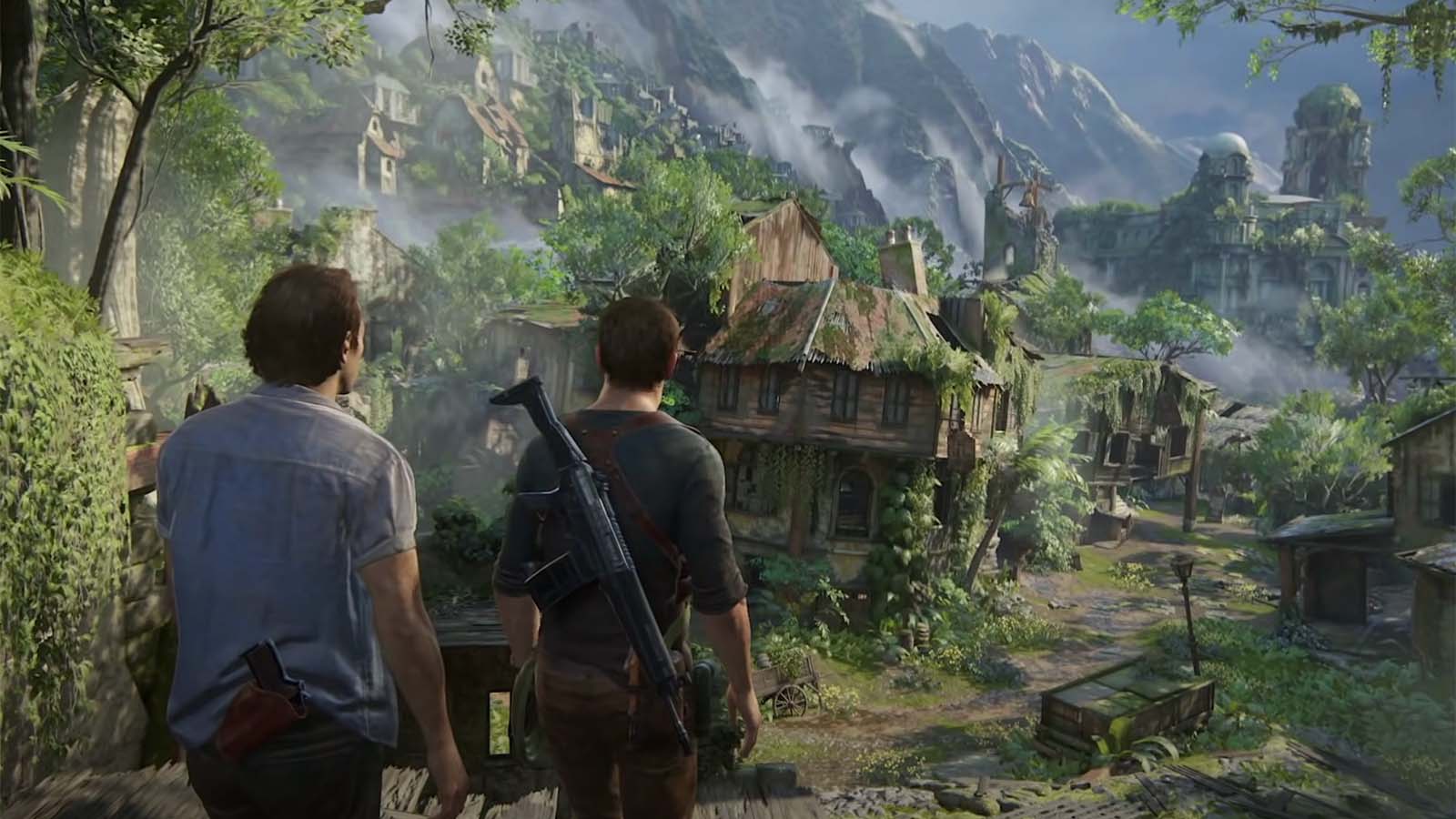 Uncharted 4: A Thief's End is the fourth and final instalment in the Nathan Drake Uncharted series. Set several years after Uncharted 3, the game follows Drake as he, his long-presumed dead brother, and partner Victor Sullivan search for clues to Henry Avery's long-lost treasure. Like other Naughty Dog games, Uncharted 4 was praised for its gameplay, characters, performances, visuals, and narrative, of which Drake and future wife Elena Fisher are at the forefront. Gameplay generally remains the same, but Uncharted 4 includes several open-world areas to explore to encourage exploration.
Why you should play it: Although the game isn't the final title in the Uncharted franchise, it marks the end of Nathan Drake's story. The game builds upon all previous Uncharted games with added gameplay elements, and it features a character-driven narrative that fans who have played all previous titles will enjoy. If you liked the action-based gameplay and character-heavy story from The Last Of Us, you'll likely enjoy Uncharted 4: A Thief's End. You can play Uncharted 4 without having played the previous titles in the series, but you'll be missing out on lots of character development and context.
Alan Wake Remastered (2021)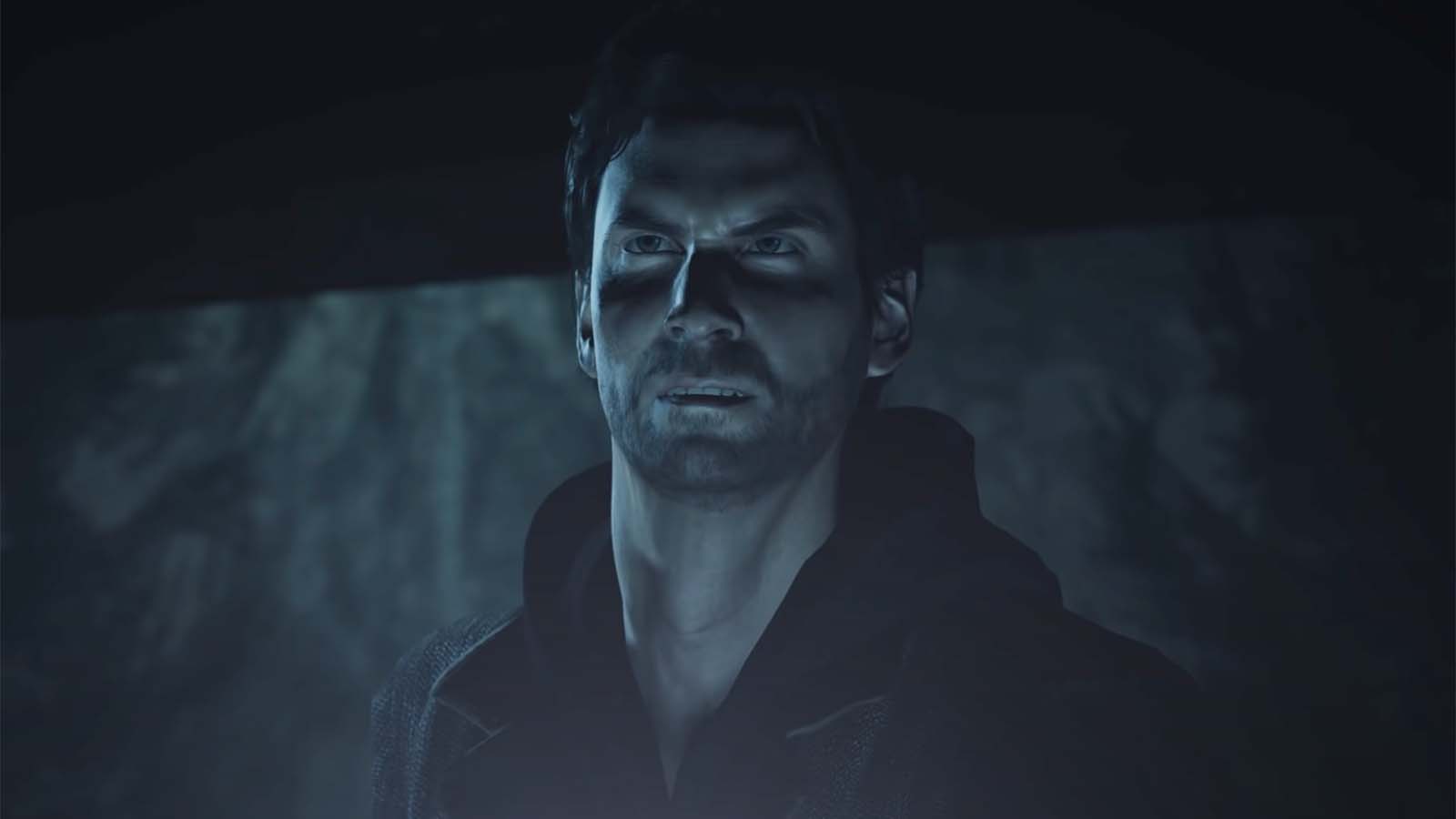 Alan Wake is an action-adventure game from Remedy Entertainment that was originally released for PC and Xbox. A remastered version of the game launched in October 2021 for all major consoles, featuring improved visuals and all DLC. The game follows author Alan Wake as he works to find his missing wife in the town of Bright Falls all while experiencing events from his latest book that he has no recollection of writing. Gameplay is very rudimentary, requiring you to take on enemies by shining a flashlight on them and using guns to attack.
Why you should play it: Although the game is regularly criticised for its lacklustre and outdated gameplay (The game was released more than ten years ago!), its storyline – split into several episodes – has received considerable praise. Anyone that enjoyed the horror survival elements of The Last Of Us will enjoy Alan Wake Remastered, along with its tight writing and intricate narrative. Alan Wake also forms part of the Remedy connected universe, which includes Remedy's 2019 hit Control.
Horizon: Zero Dawn (2017)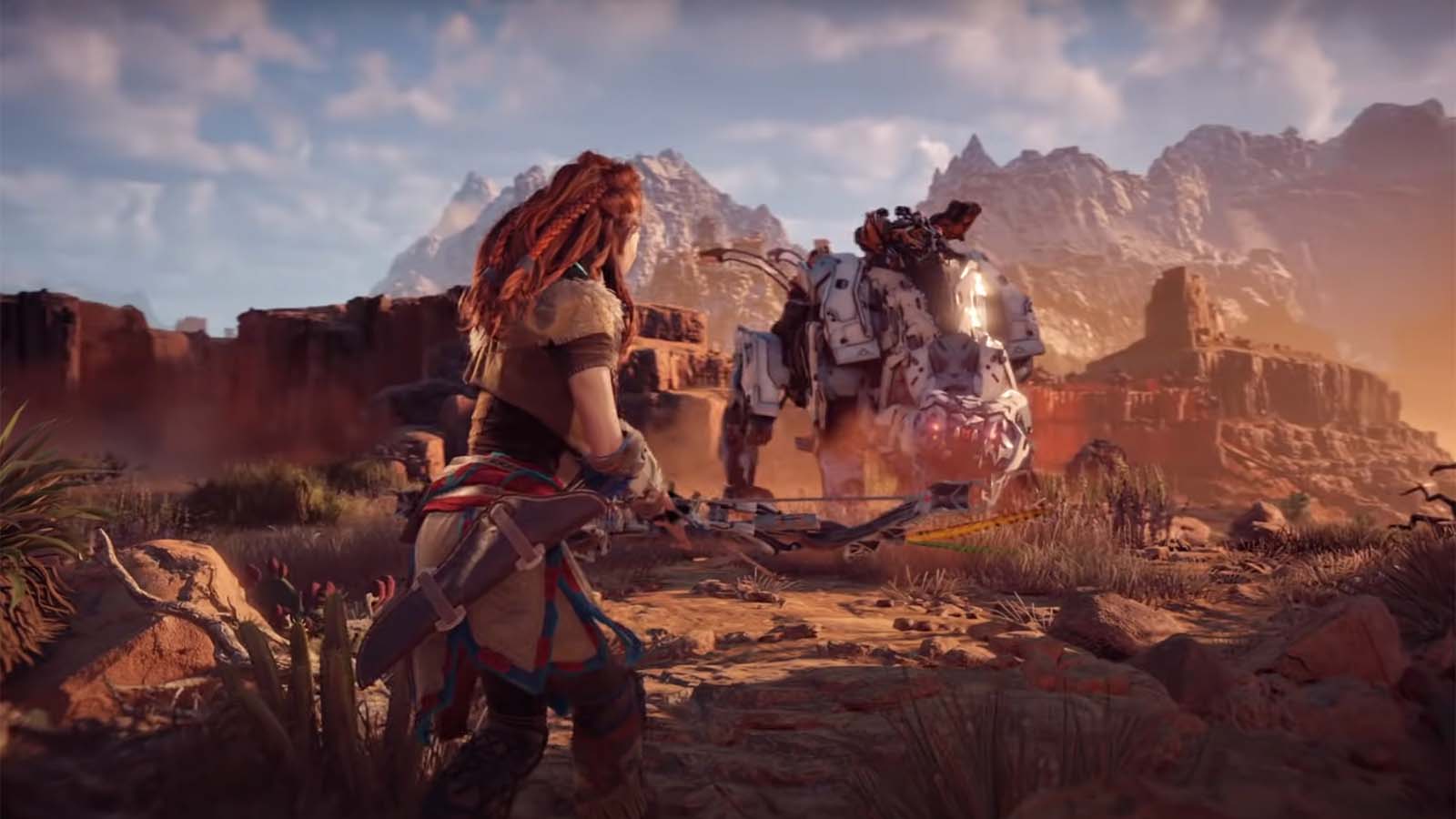 Horizon: Zero Dawn is one of PlayStation's most well-known exclusive games. The action RPG was released by Guerilla Games in 2017 and is set in a post-apocalyptic world overrun by machines. You follow hunter Aloy as she sets out to uncover her past, the mysterious identity of her mother, and why the machines are becoming increasingly hostile to humans. The game earned praise for its unique setting, visuals, story, and characters, although it was criticised for its character models and cutscenes.
Why you should play it: Although Horizon: Zero Dawn is an open-world and The Last Of Us a linear title, we believe that if you enjoyed the latter's narrative, post-apocalyptic setting, and its well-developed world, you'll definitely enjoy Horizon: Zero Dawn. The game combines fun open-world gameplay with a deep and unique story. With the sequel Horizon Forbidden West just around the corner, there's never been a better time to jump in!
Telltale's The Walking Dead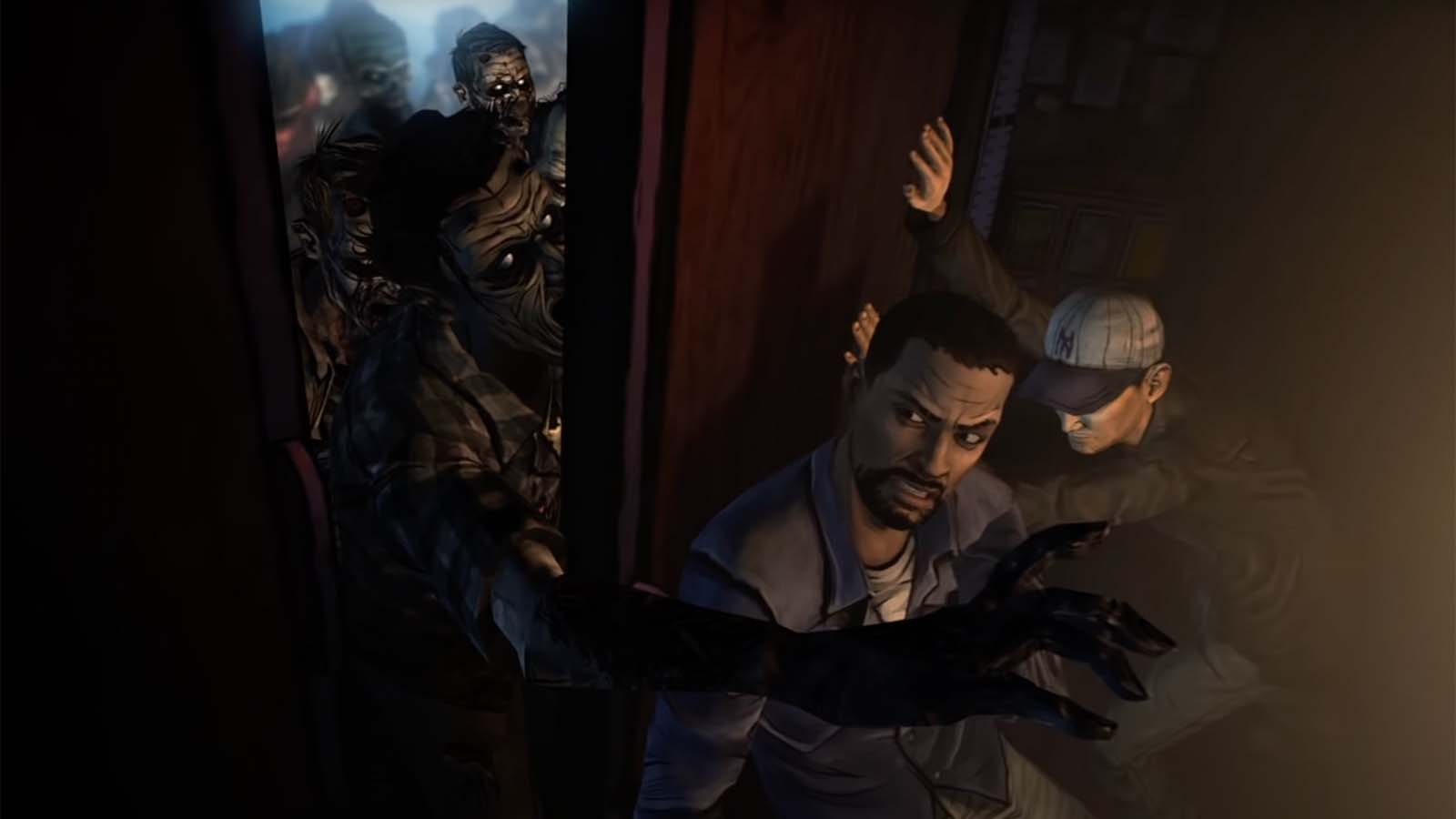 Telltale Games' The Walking Dead is an episodic adventure game that was released between 2012 and 2013 for most major consoles. The game is set in the same fictional world as The Walking Dead comic, taking place shortly after the beginning of the zombie pandemic. You follow convicted criminal and university professor Lee Everett who rescues and takes care of young girl Clementine as they both search for safety. The game focuses on character development and decision making, requiring players to continuously make decisions that can alter the story's events and characters' relationships.
Why you should play it: Anyone that enjoyed The Last Of Us' post-apocalyptic and zombie setting will love The Walking Dead. The latter also has a deeply engaging story with tightly-written characters, as well as events that, much like The Last Of Us, will be remembered for the months to come. The critically acclaimed game consists of five episodes, and there are several other seasons that continue the storyline.