Puzzle Platformer Unidentified Falling Objects Gets July Launch Date For PC And Switch
Gearbox Publishing and solo developer Andrew Morrish have announced a release date for the upcoming puzzle platformer Unidentified Falling Objects (UFO), as well as the launch of a Steam demo.
The upcoming game tasks you with dodging falling obstacles, blasting blocks, and performing combos to achieve the highest possible score while trying to survive as long as possible.
You'll explore multiple worlds through the retro-inspired game's single-player campaign, with the ability to customise your loadout with unique weapons, movement styles, and kicks to create a playstyle best suited for you.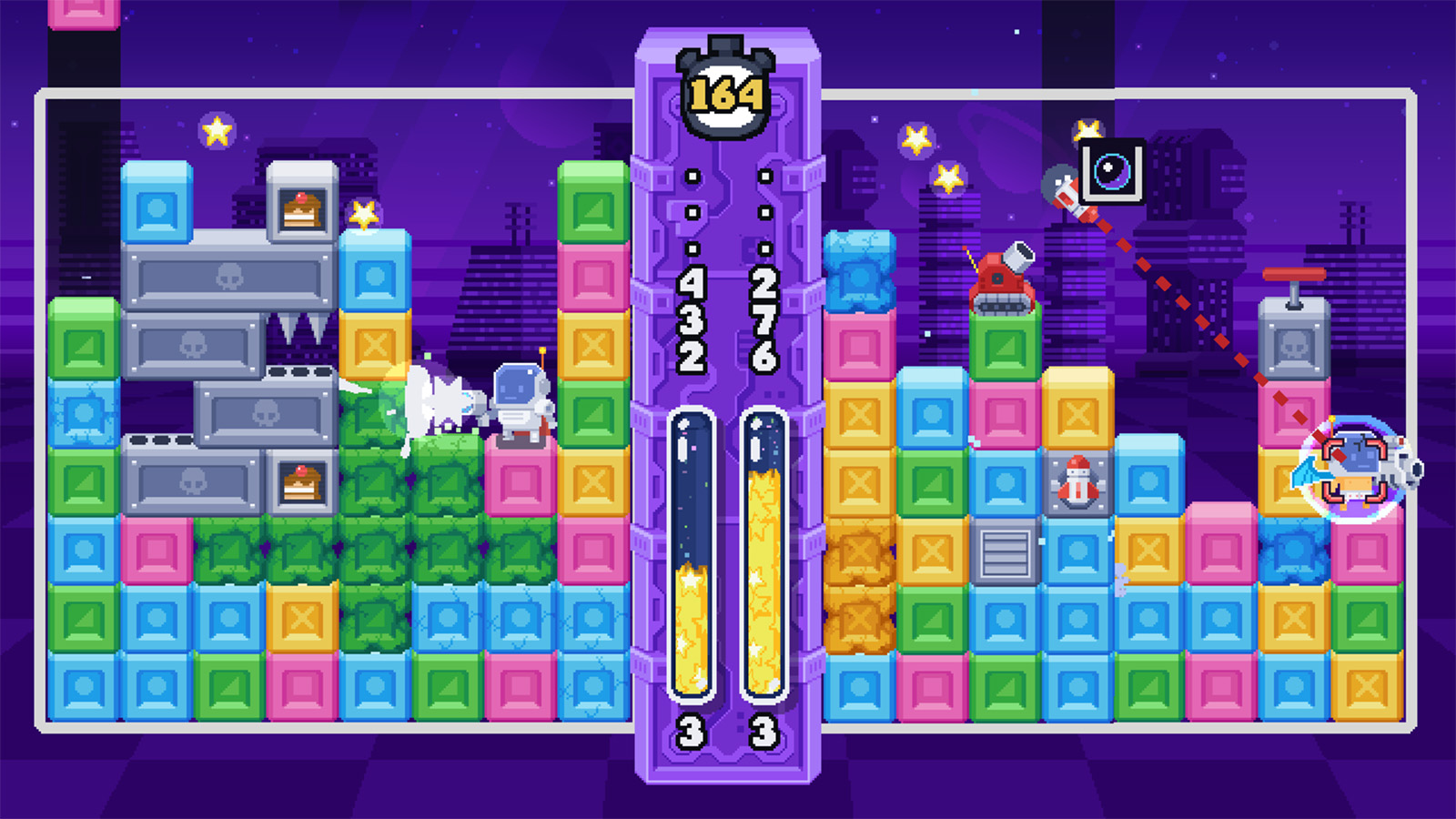 Morrish and Gearbox Publishing have confirmed that the campaign features a cast of characters who are ready to provide you with a range of unique challenges that'll have your head scratching.
There's also the choice to play via local multiplayer in one-versus-one battles, or you can head online to compete against 19 other players.
Unidentified Falling Objects (UFO) launches on July 18th for PC via Steam and Nintendo Switch, with a demo available now on Steam for Steam Next Fest.