Is Spider-Man Miles Morales Worth It?
Spider-Man: Miles Morales was announced during Sony's PS5 event last summer and released alongside the new console for both PS5 and PS4. Although the game follows on from 2018's Marvel's Spider-Man, Miles Morales isn't a full sequel but rather a smaller, standalone experience akin to Uncharted: Lost Legacy. Due to its shorter length, many have wondered if Spider-Man Miles Morales is worth it.
We thought we'd help answer that question by providing you with all the information you need on the game and what you can expect from it. Just keep on reading below to find out whether Spider-Man Miles Morales is worth it.
Also worth checking out:
Is Returnal Worth It?
Is Ratchet & Clank: Rift Apart Worth It?
Story
Spider-Man Miles Morales is set more than a year after the events of Marvel's Spider-Man and its DLC. When the game begins, Miles has mastered his abilities and has become Spider-Man's partner and after helping to defeat an escaped villain using his brand new bio-electric ability, Peter informs Miles that he's leaving New York for a few weeks to join Mary Jane on a Daily Bugle assignment in Symkaria.
With Peter gone, Miles must face doubts over his ability to live up to the Spider-Man name, struggle with separating his personal life and his responsibilities as Spider-Man, and must face several important figures from his past. All of these storylines within the game culminate in an explosive finale that changes Miles forever. The game's story also helps set up and continue and several plot points for the sequel to Marvel's Spider-Man.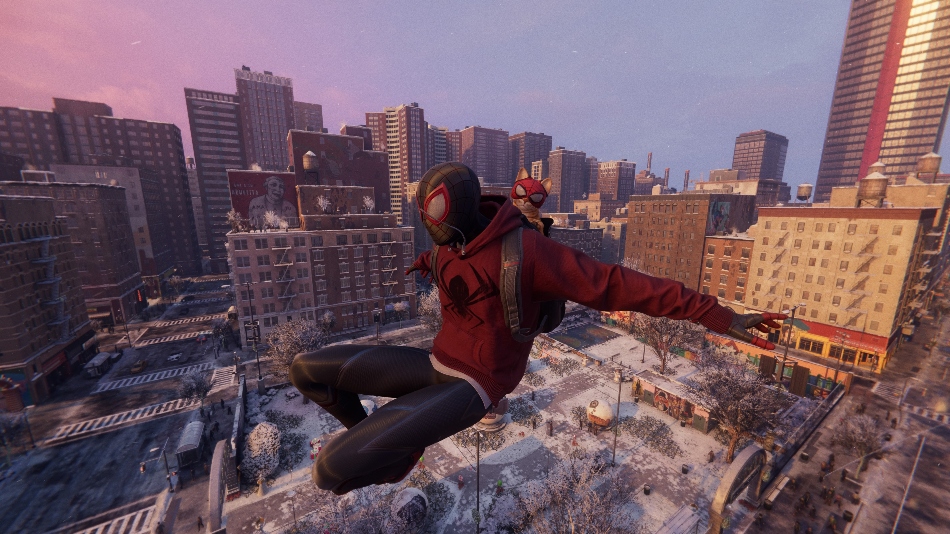 Graphics: PS4 Vs PS5
There's no doubt that the graphics on the PS5 version of Spider-Man: Miles Morales is better, but the graphics in the PS4 version still look great. Miles Morales looks as great as the original 2018 Spider-Man, with intricate suit details and a snow-covered New York City to explore.
The PS5 benefits from improved visuals and provides you with three modes to play in:
Performance: Runs at dynamic 4K and 60 frames-per-second for a smoother experience
Fidelity: Runs at true 4K and 30 frames-per-second for a visually improved experience
Performance RT: Runs at true 4K and 60-frames-per-second
The Fidelity mode includes detailed raytracing and offers the best graphics, although the game's framerate takes a dip. The Performance mode, meanwhile, sacrifices raytracing for a higher framerate, making the game much smoother to play. The third mode, Performance RT, was added a month after the game's launch and acts as a combination of the two other methods, offering raytracing at a higher framerate. This mode, however, sacrifices other visual elements such as the number of pedestrians available on-screen.
If you're playing on PS5, you can freely swap between the different graphics mode, allowing you to work out which is best for you. If you're playing on PS4, however, you'll be stuck to a single, default mode with no raytracing.
Marvel's Spider-Man: Miles Morales PS5
Anyone who purchases Miles Morales on PS4 will be able to upgrade to a PS5 version at no extra cost. However, if you buy the PS5 Ultimate Edition, you will be given a free voucher for Marvel's Spider-Man Remastered which features improved visuals like raytracing, better character models, as well as all DLC.
Gameplay
The gameplay in Spider-Man: Miles Morales is reminiscent of the original 2018 Spider-Man video game, although there are some slight differences. Miles mostly has the same skills as Peter but has access to a variety of other abilities, such as his bio-electric shock or Venom Blast which can be used in different situations to attack enemies, destroy surroundings, and even when web-swinging. There's a bigger emphasis on stealth as Miles also has a unique invisibility ability, allowing you to stealthily take out enemies.
Like the original Marvel's Spider-Man, Miles Morales features an open-world New York City through which a series of fun side missions can be found and completed in. You can also use the brand new Friendly Neighbourhood Spider-Man app to track local crimes, you can complete various challenges set by Peter for Miles, you can hunt and find enemy supplies, you can clear out enemy hideouts, and you can spend time finding time capsules, postcards, and creating music around the city.
All of these side activities award special tokens which, like Marvel's Spider-Man, are used to unlock and upgrade special gadgets and unlock new suits for Miles. Although Miles doesn't have as many iconic suits as Peter, some of them are incredibly stylish and well worth unlocking.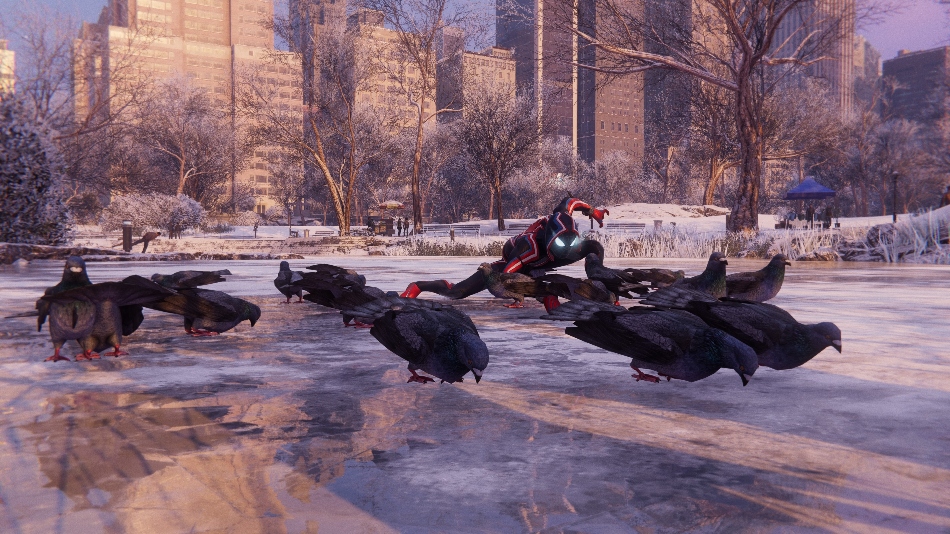 Length: How Long Is Spider-Man Miles Morales?
Since Miles Morales isn't a full game, it's much shorter than previous title Marvel's Spider-Man. The main storyline can be completed within eight hours, but it can take anything between 15 and 20 hours to complete all side missions and activities and unlock the platinum trophy for the game, which requires a second playthrough of the game's storyline.
If you'd like to see a rough guide on how long the game is, we suggest you take a look at our Marvel's Spider-Man: Miles Morales mission list. Please note, there may be spoilers on the page.
Summary: Our Review
Marvel's Spider-Man: Miles Morales is a great title, both on PS4 and PS5 consoles, although we believe the PS5 version of the game is somewhat better due to the improved visuals. The game builds on the first Spider-Man title and improves much of the first game's gameplay while also providing Miles with enough new abilities to differentiate his gameplay and combat from Peter's.
New York City is more alive than ever and filled with numerous references to the first game, although some landmarks are omitted due to licensing issues. Developer Insomniac Games also made some changes to the north of the map, adding more detail to Harlem, Miles' home. There's an in-depth photo mode, which can be used to take pics of some of New York's most famous landmarks.
For completionists, there's plenty to keep you busy; collectables, challenges, and enemy hideouts, and like the original Spider-Man, web-swinging is incredibly fun, particularly with Miles' new Venom Dash abilities which act like great boosts when traversing the concrete jungle that is Manhattan.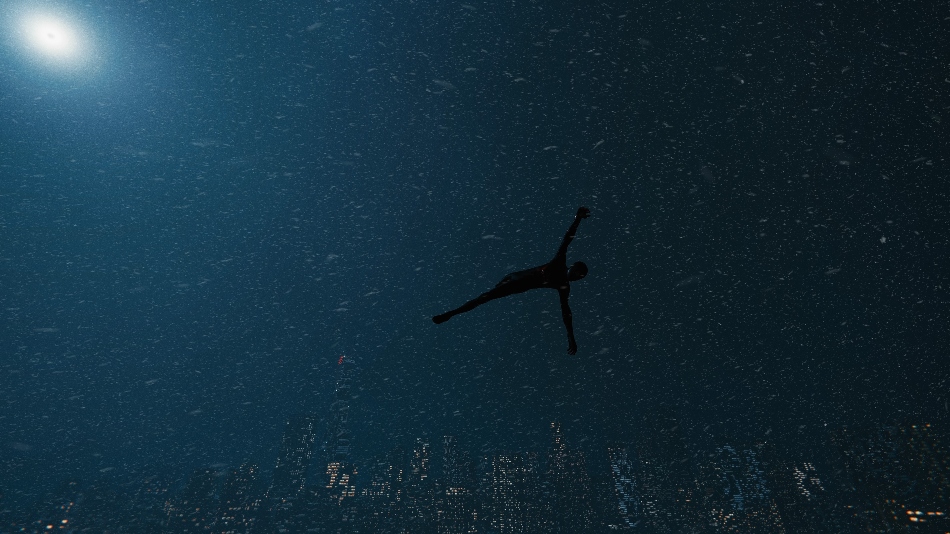 Many are concerned about Miles Morales' length and getting your money's worth out of the game. Miles Morales can be completed in under 10 hours, so over a few days or a weekend. While many are disappointed with the short length, we believe it hits a perfect sweet spot – it's just long enough for you to crave more and run through the storyline again for the platinum trophy without it feeling like a chore.
The game develops Miles' character beautifully, as well as his friends and family. What's more, Insomniac Games have managed to make Harlem a character of its own; it's colourful, unique from the rest of Manhattan, and is home to a great community of characters which Miles interacts with throughout the game. As we mentioned above, the game also continues some of the plot points set up in Marvel's Spider-Man which will undoubtedly be used in the mainline sequel.
So is Spider-Man: Miles Morales worth it? We believe so. The game is a great addition to the PlayStation Spider-Man universe and comes with plenty of new abilities and gameplay to make the title feel unique, fresh and different from its predecessor. If you enjoyed 2018's Marvel's Spider-Man, we highly recommend that you grab a copy of Miles Morales and give it a playthrough. Spider-Man: Miles Morales is completely worth a purchase, regardless of which PlayStation platform you play on.