Developer Gametopia and publisher Assemble Entertainment have announced Verne: The Shape Of Fantasy, a pixel art adventure game launching next year.
The brand-new game is a narrative-driven experience based on the real-life works by Jules Verne, the author behind novels like Journey To The Center Of The Earth, Around The World In Eighty Days, and Twenty Thousand Leagues Under The Sea.
Verne: The Shape Of Fantasy is set in an alternative 1888, where the war against the dreadful "Nation" has reached breaking point and has devastated the land of Hemera, the fantastical world created by Jules Verne.
To save their world, Jules Verne, Captain Nemo, and the rest of the crew of the infamous Nautilus submarine embark on a journey to uncover the secrets of Atlantis, which was destroyed by the power source Verne and his crew are searching for; the Flame Of Hephaestus.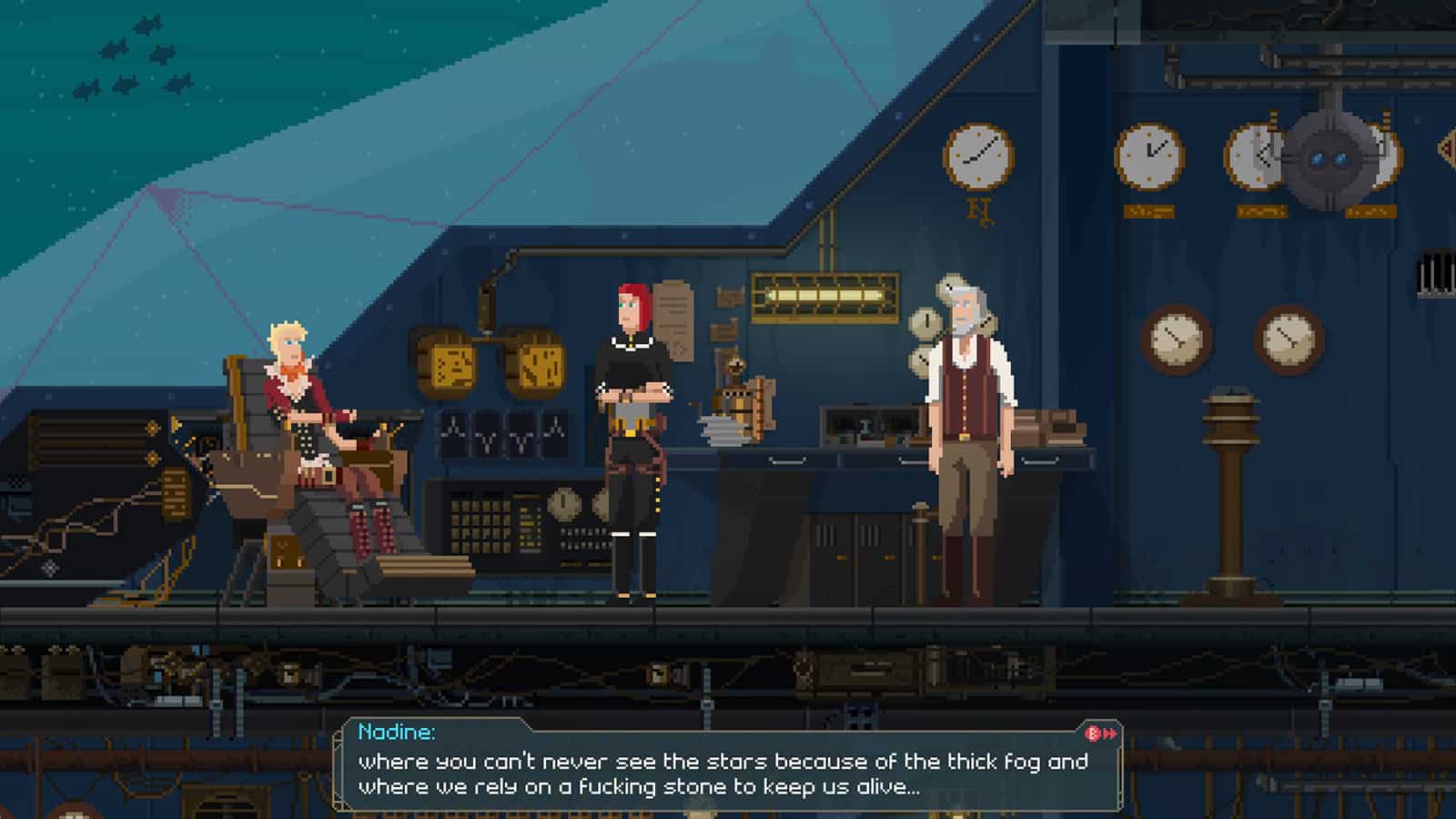 Along the way, Jules Verne will discover numerous wonders and mysteries, and must face a dark and overpowering entity that seeks to eradicate the power of imagination from the minds of everyone.
In the game, you'll encounter friends, villains, and deep-sea monsters as you embark on a journey to discover and master the IMAG, an ancient Atlantean device that will allow Verne to rewrite his story and change the fate of the adventure.
Verne: The Shape Of Fantasy's story aims to reflect the human ability to imagine and tell larger-than-life stories through its diverse cast of characters. It utilises side-scrolling gameplay, where you'll need to solve puzzles and explore your surroundings completely in order to progress.
The game is available to wishlist on Steam right now and a demo is available too. Verne: The Shape Of Fantasy is expected to launch in 2023, and Gametopia has published a webcomic depicting a prequel adventure to the game.