SokoChess is a new indie puzzle game by developer Daisy Games.
The minimalistic puzzle game combines chess with Sokoban gameplay, where you must use your chess pieces to push back the opponent pieces to their destination. However, doing so may leave you vulnerable as the opposing chess pieces can capture yours.
While fighting off the chess pieces, you'll also have to contend with cracked tiles that break when a chess piece moves over them, locks that block pathways until you collect a key, and so much more.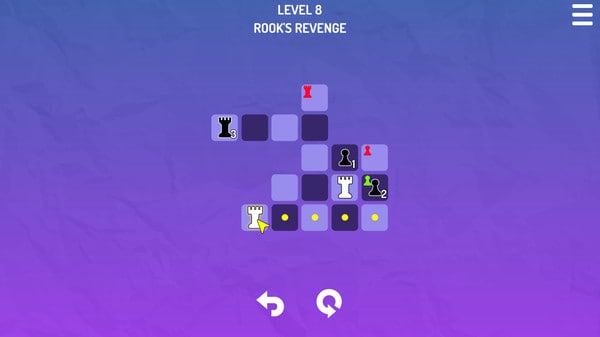 The game comes with 70 levels, an infinite number of undos, as well as the ability to skip levels should you need it.
SokoChess will release on PC via Steam on August 12th, and you can wishlist it now. Check out the trailer below: