Tate Multimedia has confirmed that its adventure platformer Kao The Kangaroo has been verified for Steam Deck with the studio also revealing a DLC roadmap.
The game sees the return of the titular marsupial as he embarks on a journey with allies to save his sister and locate his father after the pair disappeared. The journey sees Kao explore several diverse worlds and face famous fighting masters corrupted by a dark power.
Following the game's May 2022 release date, developer Tate Multimedia has confirmed that Kao The Kangaroo has been verified for Valve's Steam Deck portable console, making it one of the 1,736 verified games.
In addition to announcing the above, Tate Multimedia has shared a DLC roadmap for the game, starting with the Summer Drip, which includes two new outfits. The DLC is available on Steam now, with it launching on consoles at a later date.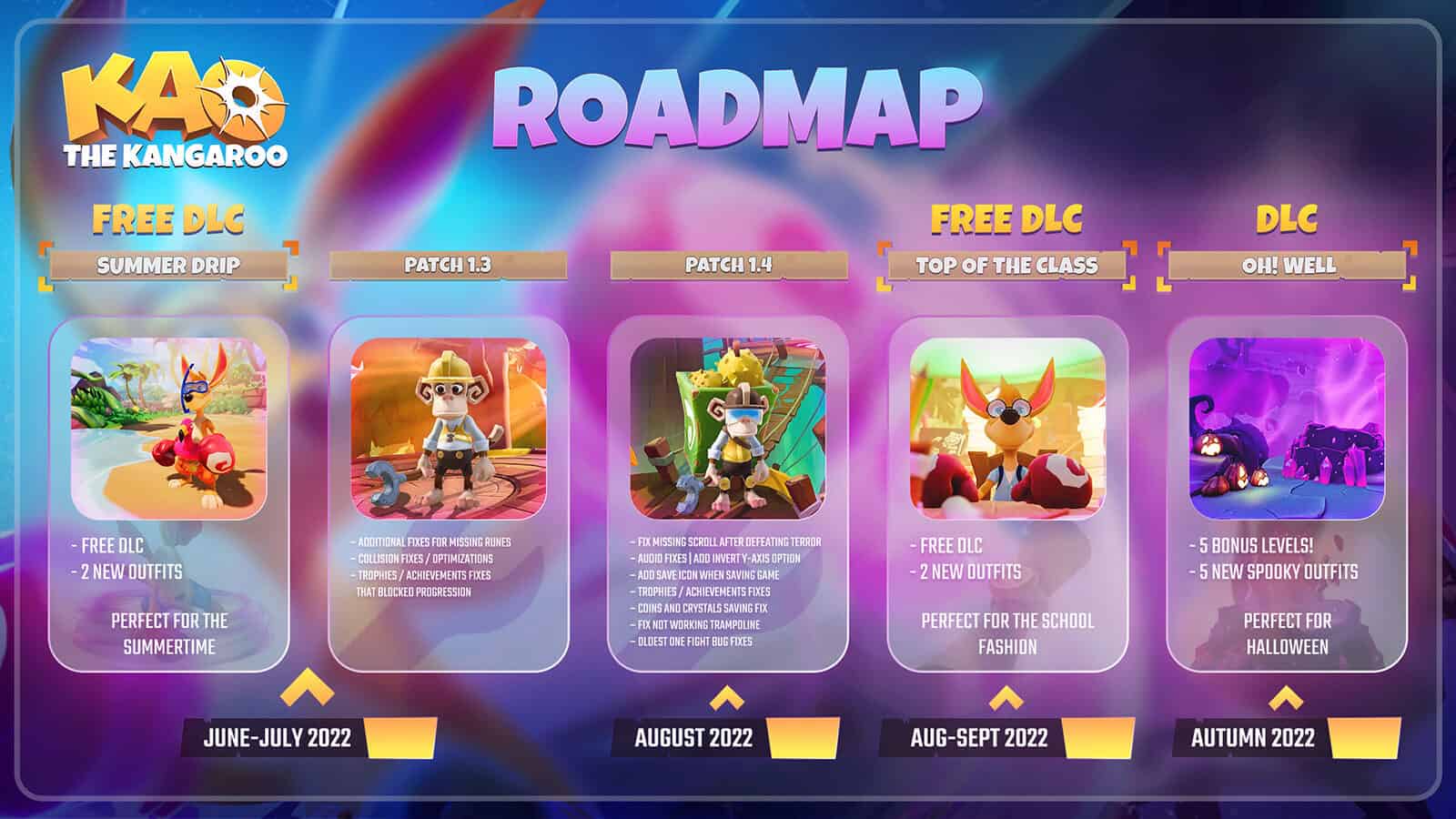 In July, Tate Multimedia will release patch 1.3, which will include fixes for missing runes, collision fixes, optimisations, and trophy and achievement fixes that blocked game progression.
The above will be followed by patch 1.4, which will fix the missing scroll acquired after defeating Terror, fix some audio issues, add a save icon when saving the game, implement additional trophy and achievement fixes, as well as fixes for coin and crystal saving and the Oldest One boss fight.
Between August and September 2022, the Top Of The Class DLC will launch, including two school-themed outfits for Kao, and this will be followed by the Oh! Well DLC in Autumn, introducing five new bonus levels and five new spooky events in time for Halloween.
Kao The Kangaroo is available now on PC via Steam and for Nintendo Switch and all PlayStation and Xbox consoles. You can check our Kao The Kangaroo review here and watch the trailer for the game below: