How To Play Vegas Crime Simulator On PC
If you're a 90's kid, we're sure you've played GTA Vice City, one of the most famous Grand Theft Auto video games. There aren't many games that can replicate the fun gameplay of Grand Theft Auto Vice City, but Vegas Crime Simulator, a free-to-play open-world mobile game, comes close. Vegas Crime Simulator is available for Android and Apple mobile devices, and you can get Vegas Crime Simulator for PC too!
There are several advantages to playing the game on PC, including a larger screen and better controls. If you're looking to play Vegas Crime Simulator on PC, check our guide below to discover more about the game and how to load it up on PC.
Why Should You Play Vegas Crime Simulator?
As mentioned, Vegas Crime Simulator is an open-world game inspired by the Grand Theft Auto games, Vice City in particular. The game boasts 3D graphics and, as hinted at by the name, is set in Las Vegas which gangsters have overtaken, culminating in a full-on confrontation between the different gangs. The game requires you to complete various quests to gain respect and popularity. It offers complete exploration, exciting and varied gameplay, and there are numerous other features you can read about below.
Customise Your Character
Customising your character isn't necessary if you don't care about your looks, but after playing the game, you may feel that a change in appearance is required. Customising your character doesn't mean selecting a different avatar, however, as the game offers a gigantic range of purchasable clothing and accessories, allowing you to alter your character's appearance as you see fit.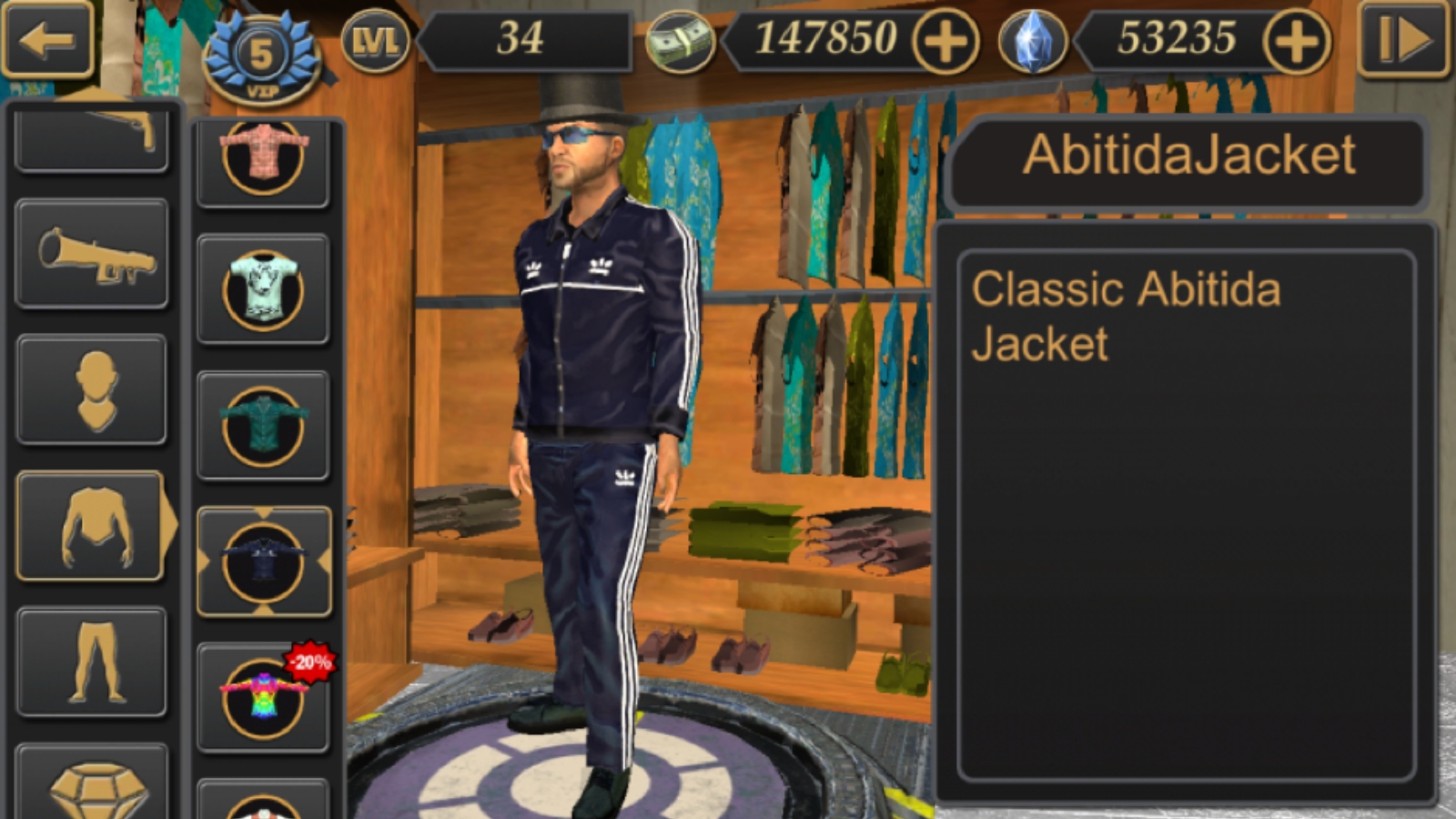 Be Good Or Bad
Right after starting the game, you'll be plunged into Las Vegas, where there's no law and order, and gangsters rule the city. From here, you'll have to choose whether to play as the hero and save the resident of Vegas or join the gangsters and add to the chaos of Vegas. The choice is up to you; be a hero or be a villain.
Enjoy The Game's Weapons And Tools
Regardless of whether you're playing as a hero or villain, there are numerous weapons and tools you can take advantage of, including the Magic Rope, which allows you to move from one place to another. One of the best ways to use the Magic Rope is to save yourself or others from Vegas' gangsters who are eager to hunt innocents down.
Use The Super Kick Wisely
When playing the game, you may occasionally find yourself without weapons. The super kick is a game-changer in these moments, allowing you to do damage to enemies, gangsters, and, yes, innocent people too. You're not limited to using it only on people, as you can super kick practically anything, be it a car, bike, horse, dog, or something else entirely!
Fly Like A Superhero
Vegas Crime Simulator has a superhero skin that allows you to fly and roam around the city. With the skin, you'll also receive superhero abilities, allowing you to take on the game's enemies in spectacular fashion.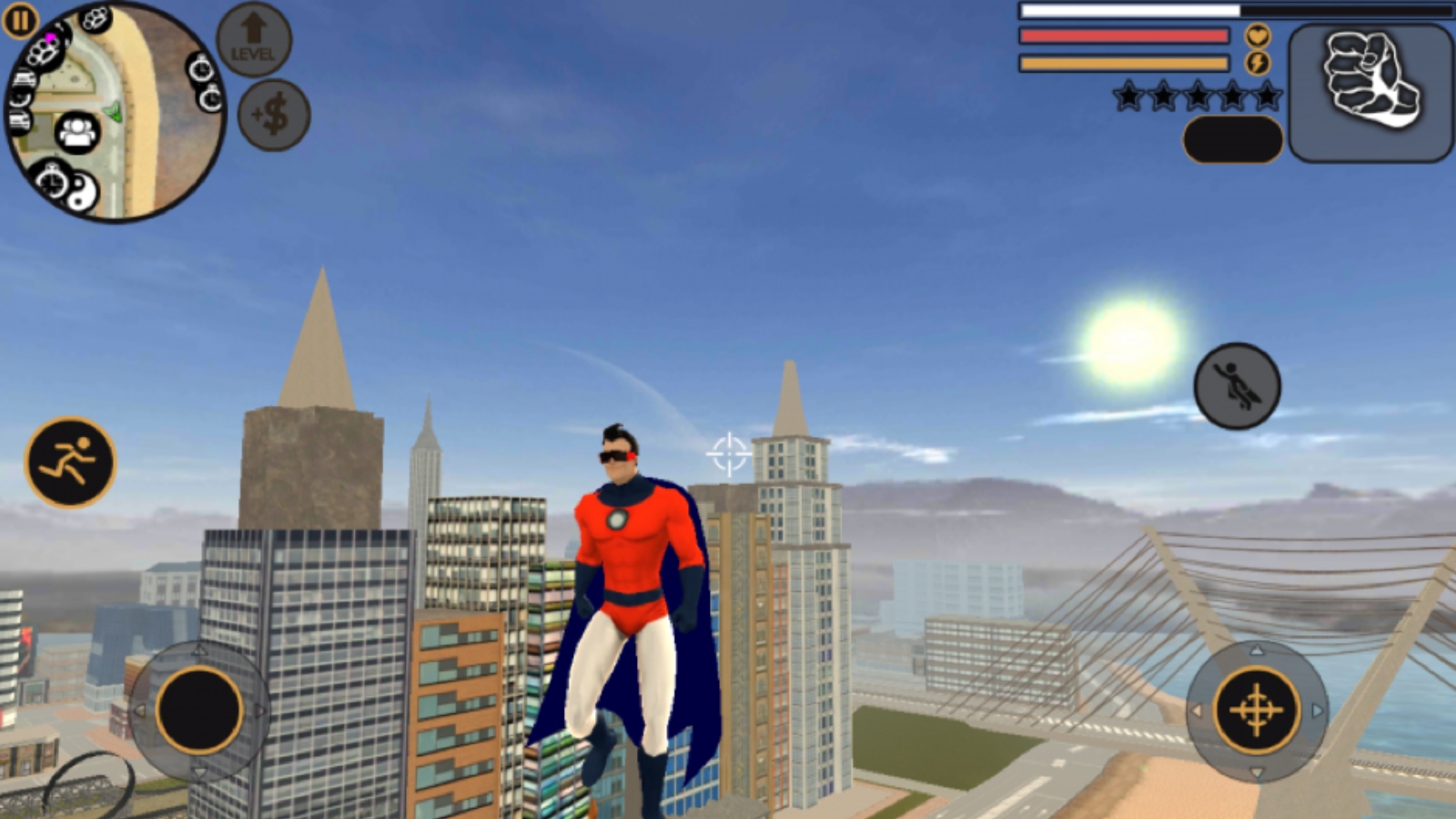 If all of the above isn't enough, the game also features numerous cars to use, NPCs to interact with, houses to buy and customise, and plenty more for you to enjoy.
How To Play Vegas Crime Simulator Game On PC
To install and play any Android game on your PC, you'll need an Android emulator. Bluestacks is considered to be one of the most effective emulators around, particularly when compared to others. To play Vegas Crime Simulator on your PC, just follow the below steps:
Download and install Bluestacks emulator on your Windows PC or laptop
Launch the emulator after the installation process and sign in using your Google Account. You can use the same account of your Android device and your games will be synced on PC too
Open the Google Play Store and search for Vegas Crime Simulator. Once you find it, click on 'Install Now' to get started
Launch the game and explore the roads and beaches of Las Vegas like never before
So, now that you know all about Vegas Crime Simulator and how to play it, what are you waiting for? Go give Vegas Crime Simulator on your PC a try right now! Once you've learned how to play this, you'll also be able to enjoy other titles like Fate/Grand Order and all of its similar games.