Here's What We Hope To See At The 2023 PlayStation Showcase
The first big event from PlayStation since 2021 is just around the corner. The publisher has confirmed that it'll run for just over an hour and will include updates on PS5 and PS VR2 games from PlayStation Studios and content from third-party partners and indie creators. With it being days away, we thought we'd put together a short list of what we hope to see.
Please remember that this is purely speculation, has been created for fun, and shouldn't be taken for fact!
Marvel's Spider-Man 2
Insomniac Games and PlayStation Studios announced Marvel's Spider-Man 2 at the last main Showcase in 2021. With the game set to launch this autumn, it's likely that we'll get an update on the game, as well as some potential gameplay, highlighting how the brand-new game will be different from Marvel's Spider-Man and Miles Morales.
The Last Of Us Multiplayer Title
Naughty Dog had initially planned on launching The Last Of Us Part II with a multiplayer Factions mode, just like with the original 2013 The Last Of Us game. However, the mode was eventually delayed as it expanded and transformed into a standalone game.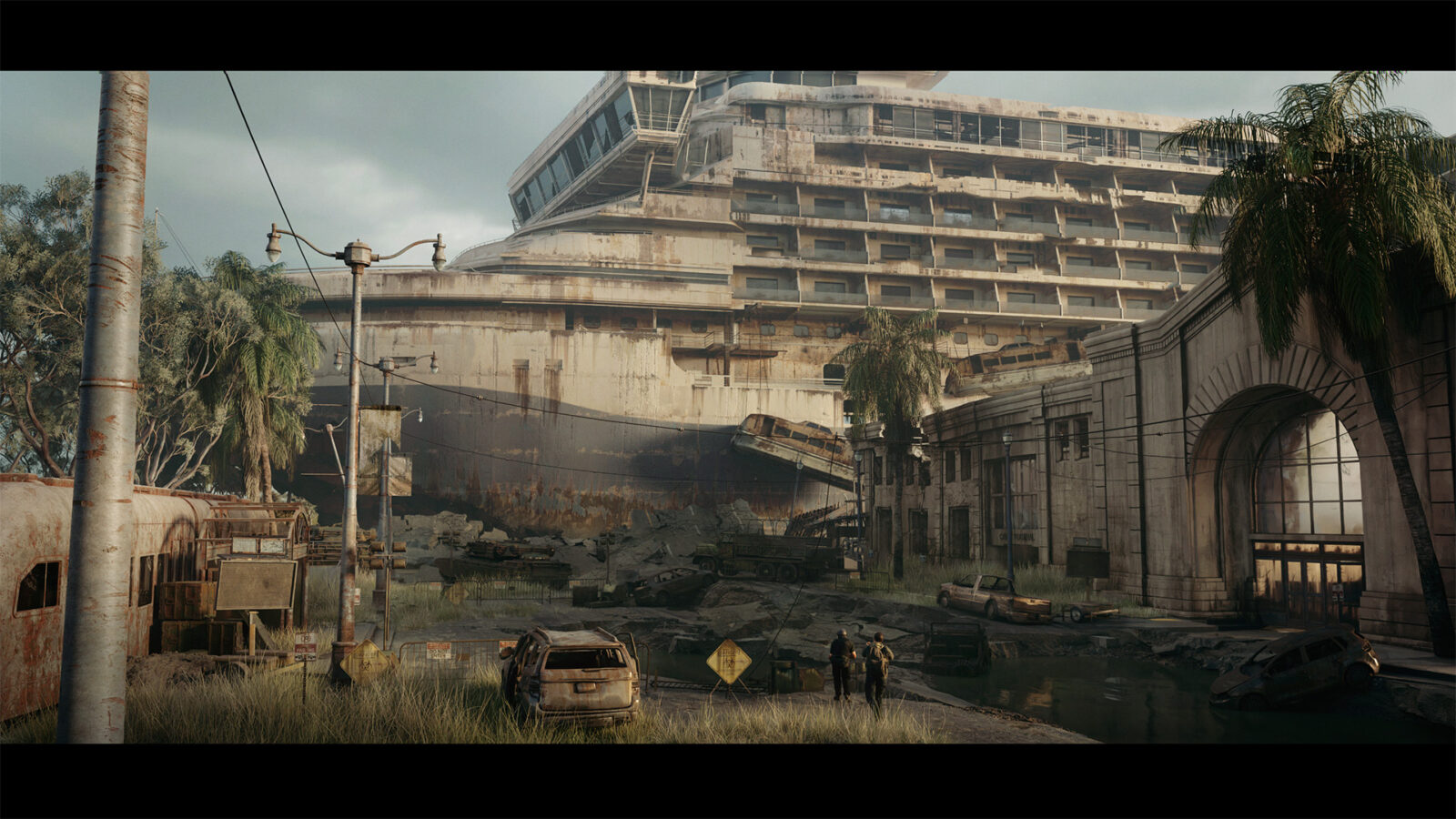 Since 2020, we've seen only two pieces of concept art for the game, the second of which was released in January this year with Part II Creative Director Neil Druckmann confirming that more would be revealed later this year, so it'd make sense for the game to appear during the Showcase, particularly as PlayStation has been looking to expand in the multiplayer sector.
Bend Studio's New Title
Bend Studio's Days Gone launched back in 2019, and in 2021, it was widely reported that a pitch for a sequel was turned down. Since then, Bend has undergone some shuffling and unveiled its new logo in 2022. A year prior, Head Of PlayStation Studios Hermen Hulst confirmed that the studio was working on a new IP that builds on the "deep open-world systems" from Days Gone.
Just last week, Bend Studio celebrated its 30th anniversary and in a tweet thanking fans for their support, the studio stated it can't wait to "show you what's next". If Bend Studio does make an appearance at the Showcase, we believe we'll likely only get a brief announcement or teaser for its next project.
New Guerrilla Games Horizon Title
Guerrilla Games' Horizon franchise has remained one of the most popular recent PlayStation IPs, and in the last two years, we've had Horizon Forbidden West, Horizon Call Of The Mountain, and Horizon Forbidden West DLC Burning Shores.
Guerrilla Games have confirmed that a new mainline Horizon entry is in development, and it's been widely rumoured that the studio has been working on a multiplayer title as well as a remake of Horizon Zero Dawn for the PlayStation 5. If the studio is working on something in addition to a third mainline entry in the series, we're hoping we'll get a teaser at the Showcase!
Santa Monica Studio's New Title
Santa Monica Studio released God Of War Ragnarok to critical acclaim last year. The game was handled by Eric Williams as opposed to 2018 director Cory Barlog, with the studio and Barlog, in particular, confirming late last year that they were "spread out on a lot of different things".
Hermen Hulst visited Santa Monica Studio last week, stating he was "inspired" by everything he saw. Rumours suggest we may be getting a new IP from the development studio. If so, we may get a reveal at the upcoming Showcase!
Silent Hill 2
A remake of 2001's Silent Hill 2 was announced by Konami during its Silent Hill Transmission Showcase back in October last year. In development by Bloober Team, the game will release as a PlayStation 5 timed console exclusive with a PC version launching at a later date. We haven't heard much else about the game, but with it being a timed console exclusive, we may get more details at the upcoming Showcase.
Death Stranding 2
A sequel to Death Stranding was announced at The Game Awards in 2022. Again, we haven't heard much about the game since its announcement – including its official name – bar a few character posters, but with the original game being a PlayStation console exclusive and published by Sony, we're hoping that we'll get a new trailer and additional details at the Showcase.
Marvel's Wolverine
Insomniac Games and PlayStation Studios announced Marvel's Wolverine at the 2021 Showcase alongside Marvel's Spider-Man 2. The game was announced with a brief CGI trailer, confirming development. It's been some time since the announcement, so we're hoping to get some more details on the project and hopefully a release date.
Team Asobi New Title
Team Asobi launched its last release – the Astro's Playroom free title – with the PlayStation 5 console as its final release as part of Japan Studio. Now working as a standalone studio within the PlayStation Studios umbrella, the team has been hard at work creating a new 3D action game, which has been described as their biggest to date. Since the studio previously worked on the VR Astro Bot Rescue Mission game, they may be working on something for the PS VR2! Hopefully the Showcase will have some answers.
Now, we can't forget that we're going to see updates and announcements for several PS VR2 and indie games too, as PlayStation has already confirmed. We can't wait to see what's revealed soon – make sure to check back after the event for a roundup!