Fort Solis To Get Limited PS5 Physical Release In October
Read our review of Fort Solis here
Upcoming psychological sci-fi game Fort Solis is getting a limited PS5 physical release, publisher Dear Villagers and distributor Meridiem Games have announced.
The game, developed by Fallen Leaf and Black Drakkar Games, will release digitally on all consoles later this month but will receive a limited boxed edition with a unique 3D-covered case and an exclusive metallic effect postcard.
The physical release is available to pre-order now from specialist stores via Meridiem Games, and it'll release October 6.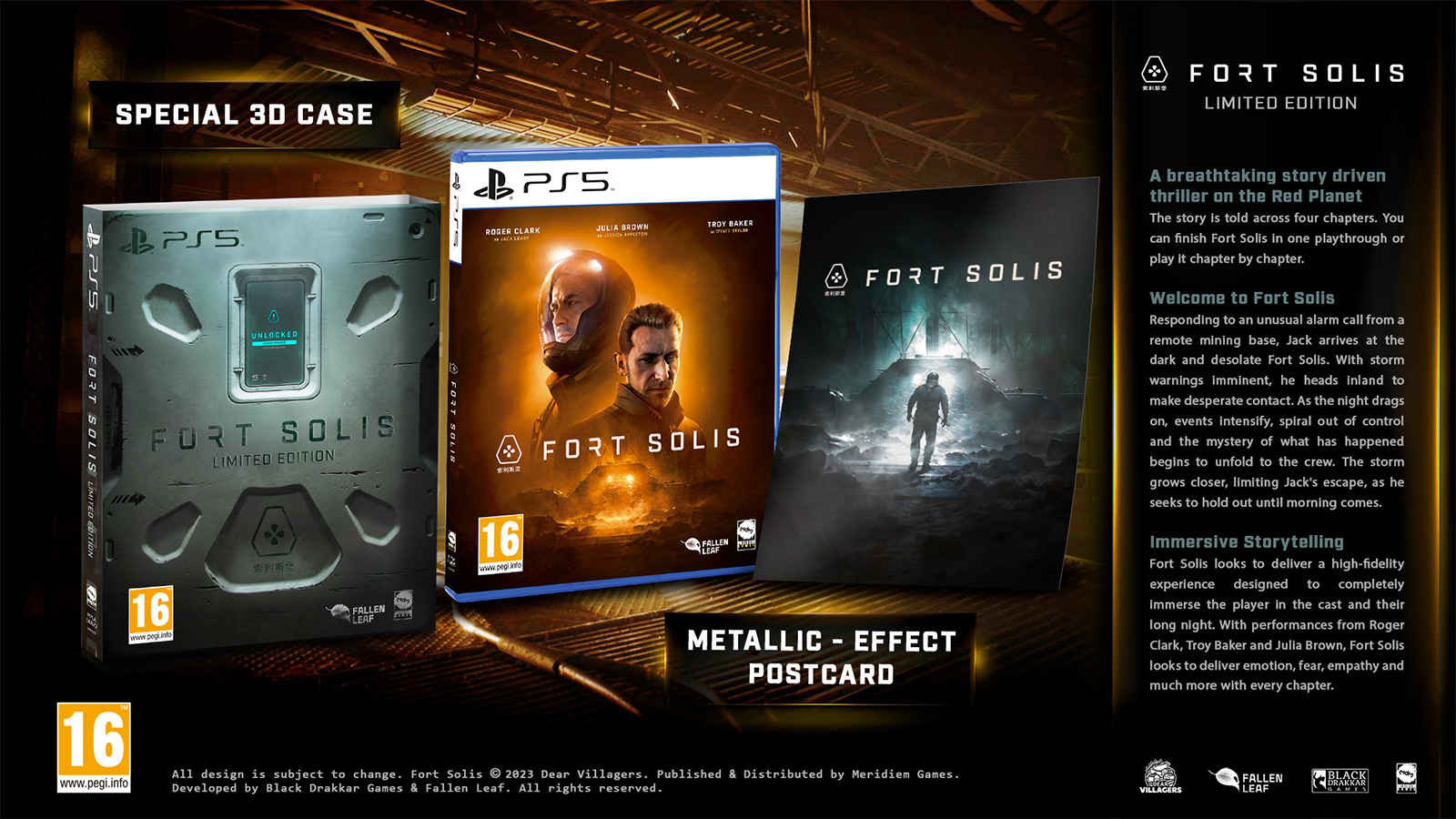 Fort Solis follows engineer Jack Leary who, in response to a distress signal, ventures to Mars mining facility Fort Solis to discover that its crew has vanished and the base has been left abandoned.
You're tasked with exploring the mining facility – located above and below ground and comprised of several locations and multiple departments – to discover what happened at the base, all while trying to survive until morning.
The game features the stellar voice acting of Roger Clark (Red Dead Redemption 2), Troy Baker (The Last Of Us and Uncharted), and Julia Brown (Foundation).
Fort Solis launches on August 22nd for PC, PlayStation, and MacOS.