Do Not Feed The Monkeys 2099 Gets March 2023 Release Date
Fictiorama Studios has announced a release date for its upcoming voyeur simulator Do Not Feed The Monkeys 2099.
A sequel to 2018's Do Not Feed The Monkey, the game, which has been described as a "satirical preview of a potential future we may all be sleepwalking into", made an appearance at last night's (November 22nd) Golden Joystick Awards where an official release date of March 9th, 2023 was revealed.
Do Not Feed The Monkeys 2099 is set in the year 2099 when The Primate Observation Club is "stronger than ever" and the world, now stripped of resources, has transformed into a retro-futuristic dystopia where humans, robots, and aliens live together, and spying is prevalent.
You're tasked with becoming a master voyeur by spying on strangers through security cameras and observing and analysing their bizarre day-to-day lives. You'll have to manage hidden cameras and monitor cages through the MonkeyVision app, and can take up side jobs for money to purchase additional tools and cameras.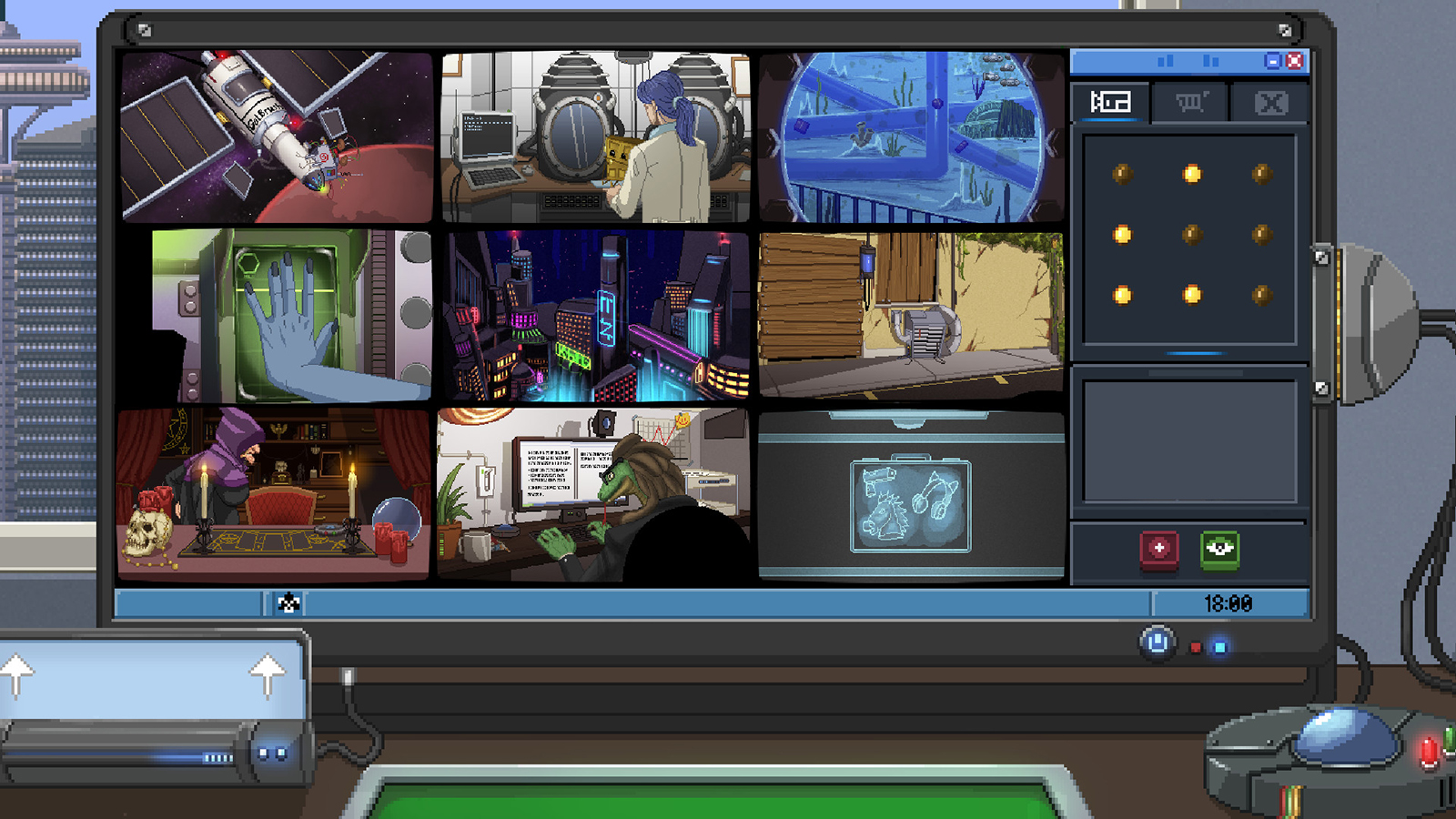 Throughout the game, you can become familiar with subjects and may get the chance to interact with them. You'll also be able to hack security systems, make threatening phone calls, and more. Once you've finished the game, you can also enjoy several new features and gameplay mechanics, including a Fast Forwarding ability or a peephole.
A demo is available now on Steam, offering up to an hour of playtime that will allow you to familiarise yourself with the title's gameplay. In it, you'll be able to investigate your subjects' activities, analyse their lives, and form vital connections between everything they do.
You can grab the demo of the game on Steam right now. Do Not Feed The Monkeys 2099 launches on March 9th, 2023. Check out the announcement trailer below: