Cult Of The Lamb Relics Of The Old Faith Update Releases Next Week
The major Relics Of The Old Faith update for Cult Of The Lamb is releasing next week.
The update featured in Nintendo's Indie World showcase today, where an April 24th date was revealed alongside new footage, offering a look at some of the gameplay coming with the free update.
The update adds post-game content, as a major new quest sees a mysterious being ask the Lamb to conquer revamped crusades, enemies and bosses with Relics, which provide the Lamb with powerful new abilities.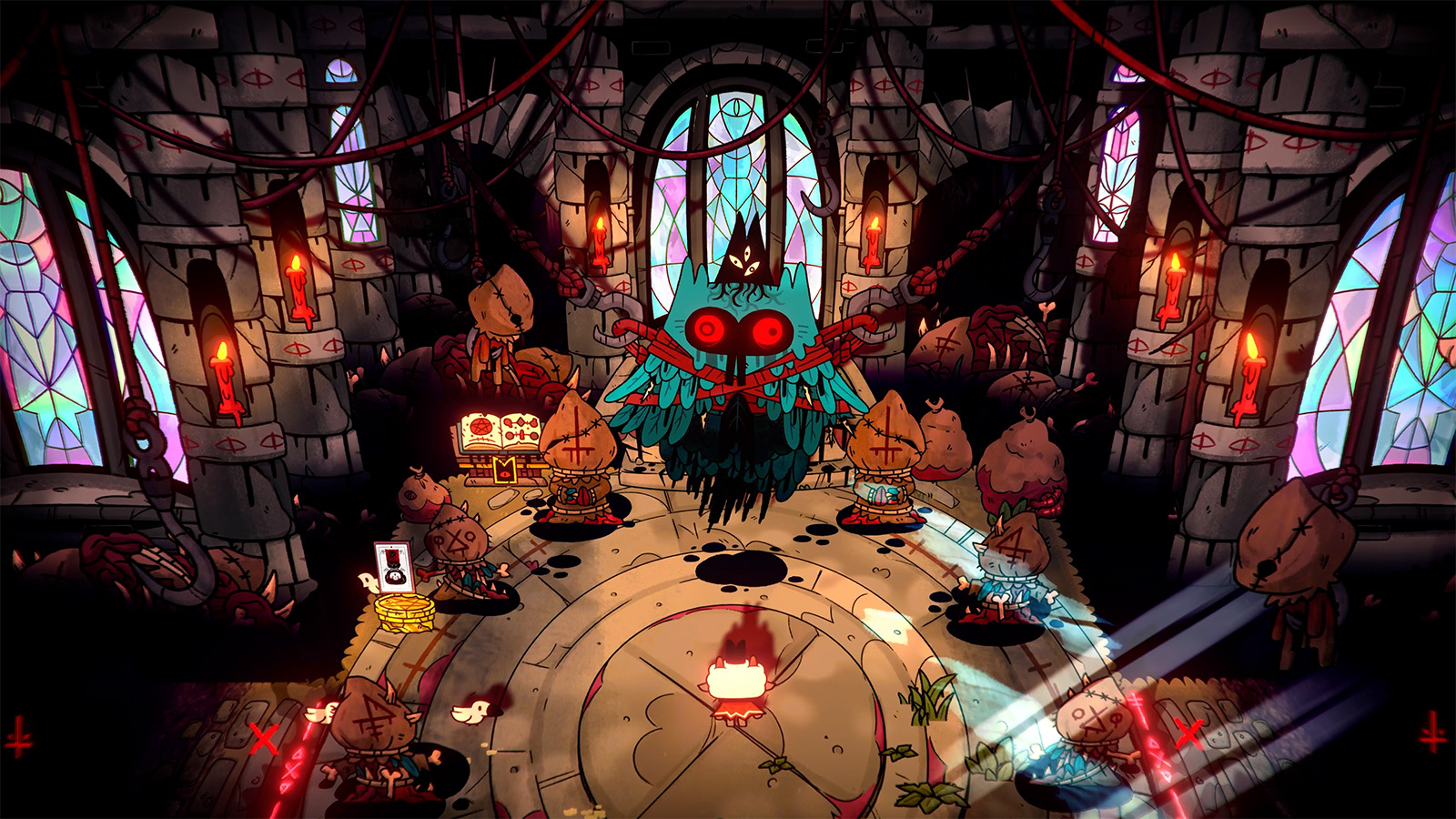 The game's Twitter account also confirmed what else the update features, including new quests and encounters, challenge runs, and boss rush and permadeath modes.
Also included are new structures for better cult management, the ability to unlock previously-missed doctrines, a chance to battle the final boss again, additional boss followers, a photo mode, purgatory challenges, tarot cards and fleeces, more quests, and several accessibility options.
Cult Of The Lamb's Relics Of The Old Faith launches next week on April 24th for all platforms.